The look and feel of the Player is changing in December with the Q4 release. Upcoming changes are identified in this article by providing screenshots labeled "Old UI" and "New UI".
Polling Questions are used to engage your students in specific topics and concepts from the class. Inserting these interactive slides can help trigger learning moments and increase overall participation during class. You can also embed polling questions into video or audio media to create interactive media that is gated by the embedded polls.
You can add Polls to your presentations as slides in two ways:
There are five types of Polling questions to choose from: Multiple choice, Short answer, Image poll, Ordered list, and Numerical.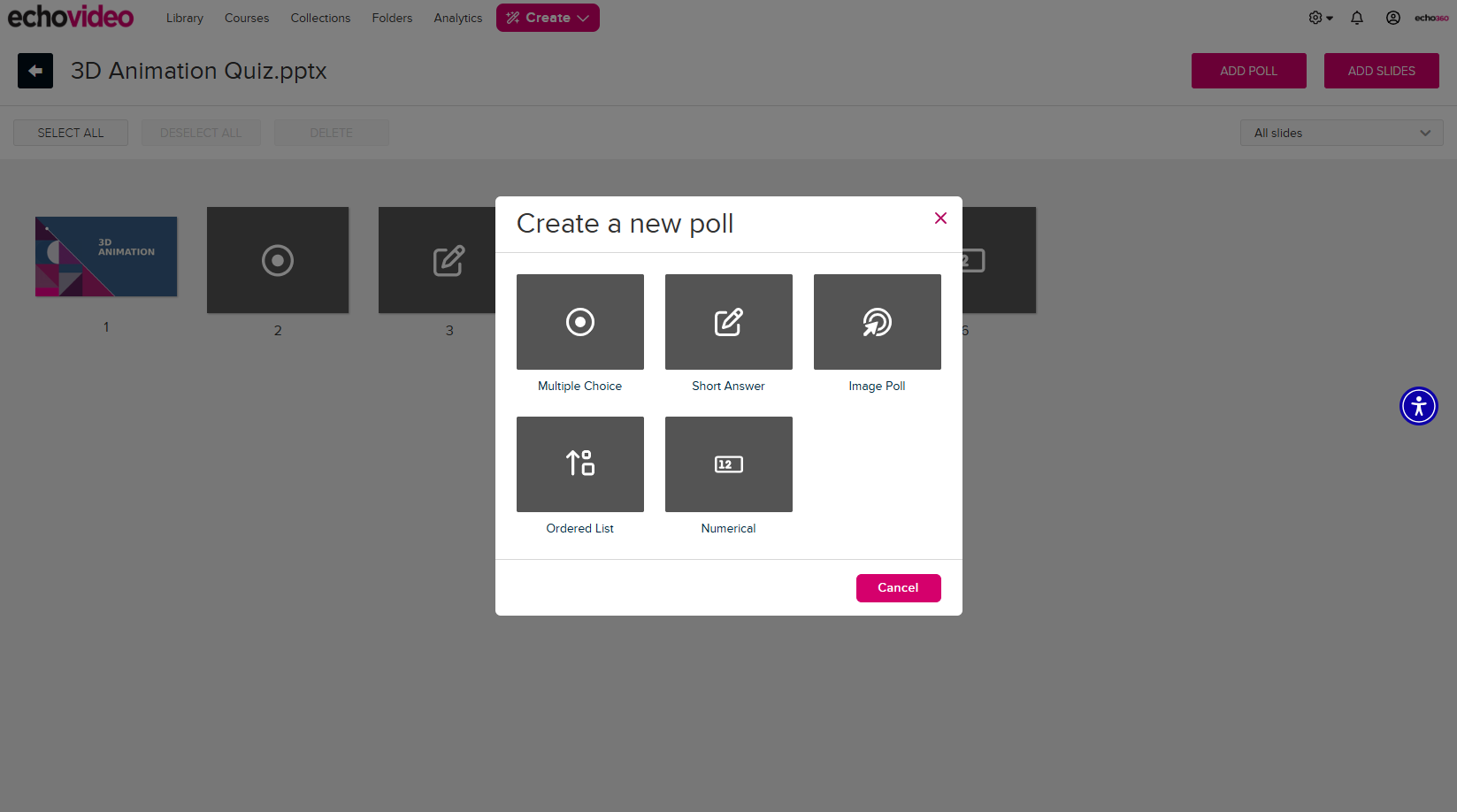 After class, you can check the Polling tab for the course to review which students gave what responses to your questions.
Character Limitations: Polling Questions are limited to a maximum of 1000 characters. Student justifications currently have no character limit. Short answer responses are capped at 60k (60000) characters.
SMS Response Instructions
All polling slides except Image quizzes generate instructions for responding to the question via text message (SMS). These instructions include a phone number to text the answer to and an "activity code" that identifies the class and the question. SMS responses are logged in the same way online responses are.
Only students assigned to the section can respond to these activities, and students must have their mobile number in their account profile, to allow the system to recognize the responder.
NOTE: If the polling question response requires a justification, students cannot respond via SMS, though the instructions for doing so will still appear on the slide.
| | |
| --- | --- |
| Old UI | |
| New UI | |