Overview
Depending on your PointSolutions license, it may be possible for participants to join your sessions anonymously. This can be great and may even be required in many situations, but if you need to attribute participant engagement activities to individual learners, you will need to require participant authentication.
If learners do not authenticate, then the PointSolutions application cannot identify them in order to attribute their activities to them.
Process
This change is persistent. Once you have made the change once, it will apply to all of your future sessions.
Below, we show how to make this change either from our desktop application or from our web application. Changing the setting in either location will update the setting in the other location as well.
PointSolutions Desktop Application (PointSolutions Classic)
Launch the PointSolutions Classic desktop application on your computer and log in with your instructor account.
At the top right of the application under Mobile Responses, click the Enable link: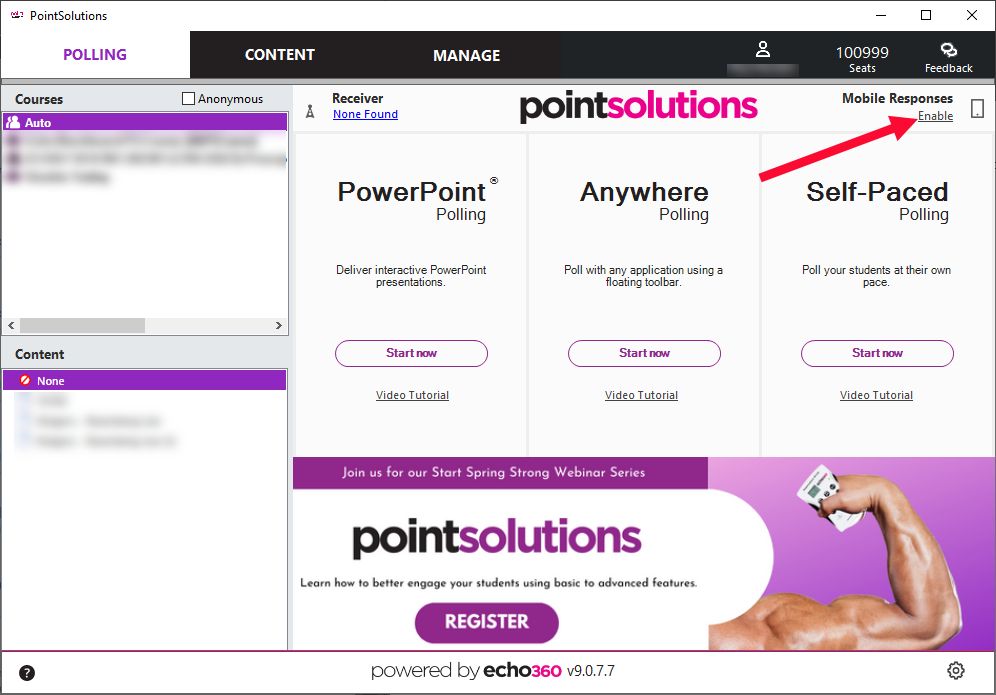 Click Session Options

On the Session Options window, enable Require Participant Accounts by checking the box at the top of the window and click Save.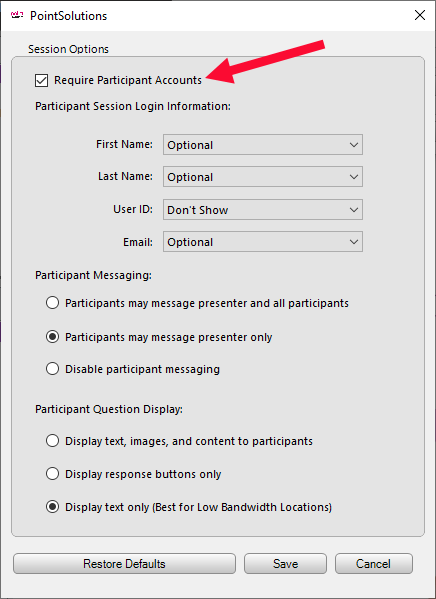 PointSolutions Web Application (PointSolutions Pro)
Log into https://instructor.turningtechnologies.com/ with your instructor account.
Click on the settings cog wheel at the top right of the screen, enable the Require Participant Sign In toggle, and click Save