One of the places students can view interactive media is through embedded content in a learning management system or virtual learning environment (LMS/VLE). Specifically, interactive media can be embedded in any LMS/VLE where the EchoVideo embed button has been updated to provide authenticated embeds for media. This ensures that we can identify WHO is viewing the item and WHO has responded to the embedded polling questions with what responses. See also Viewing Responses to Embedded Polls in Interactive Media.
If you know you have interactive media in your library but do not see it in the Library media selection list as shown in the below figure, contact your administrator and ask them to install or update the EchoVideo embed feature for your LMS/VLE.
The procedures for embedding media into an LMS/VLE content window varies by which system you use, and links to specific help articles appear at the bottom of this page. If you have embedded media into your LMS/VLE courses before, there is no difference between selecting a video, an audio file, or a piece of interactive media.
When you select to embed media, you see a selection list that looks like this: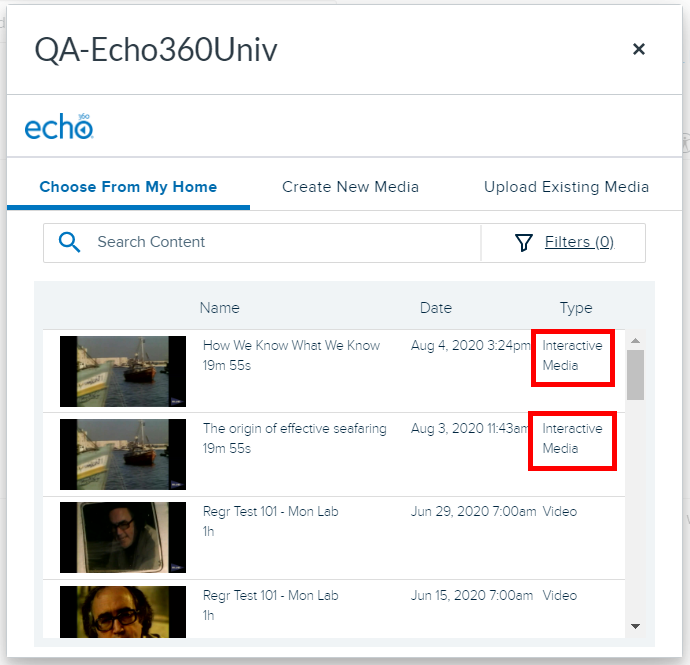 Select the interactive Media and finish the embedding process. The content window now shows the video with playback controls, and large dots on the playback bar that signify the embedded polls that gate further viewing until a response is provided.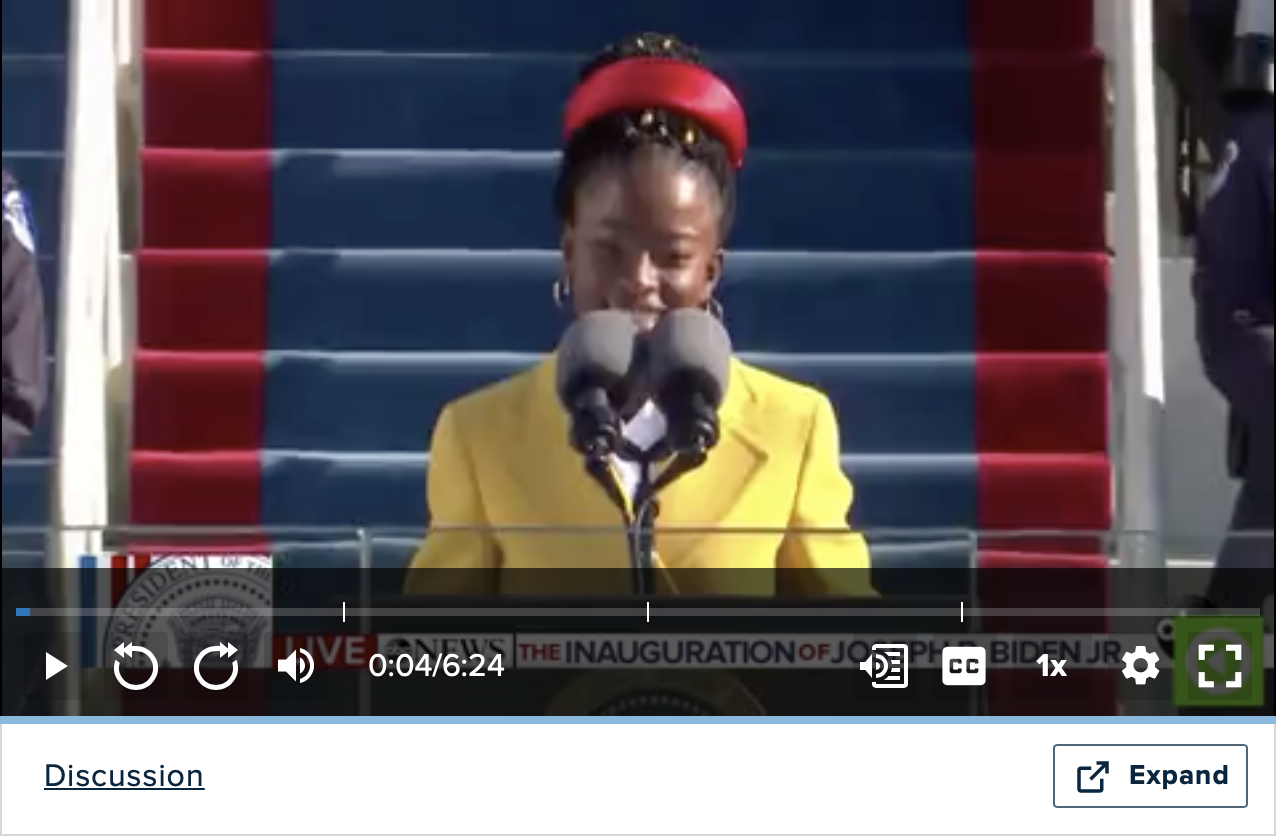 This gating only applies to students; instructors and teaching assistants will see the embedded polling questions but can click Play to continue. Students receive a Continue button only AFTER they have submitted a response.
If the original video had a transcript, that transcript is also provided for the interactive media. The transcript panel appears below the video and can be hidden by viewers if necessary. NOTE however that the transcript text is ALSO gated for students by the embedded polls. They cannot see the transcript for sections of the video/audio past where they have submitted answers, and they cannot download the transcript until they have responded to all of the polling questions.
Transcripts are now also provided for newly embedded videos and audio media if they have them. If the media was embedded prior to the transcript panel feature being released, or if it is embedded prior to the media having a transcript applied, it may need to be re-embedded to show the transcript.
After students have responded, you can view their responses in EchoVideo, by opening the media details page for your interactive media, and selecting the Polling tab at the bottom. See Embedded Polling Responses for Interactive Media for more information.
For detailed instructions on how to embed media in YOUR LMS/VLE, use the following links as pertains to the tool your institution uses: