The Course Name, Course Code and Section name are all created when the course and section are created. They may have been created by your Administrator or they may have been created through your LMS/VLE if your institution has Automatic One-Click Course Provisioning turned on. The Course name and Course code cannot be edited. The Section name MAY be editable if the Edit section names feature has been enabled. This is most common where the LMS creates the course and section via the automatic course provisioning.
The Description of the section can be always be added or changed, along with enabling or disabling certain features for the section as a whole. These are accessed through the Settings tab.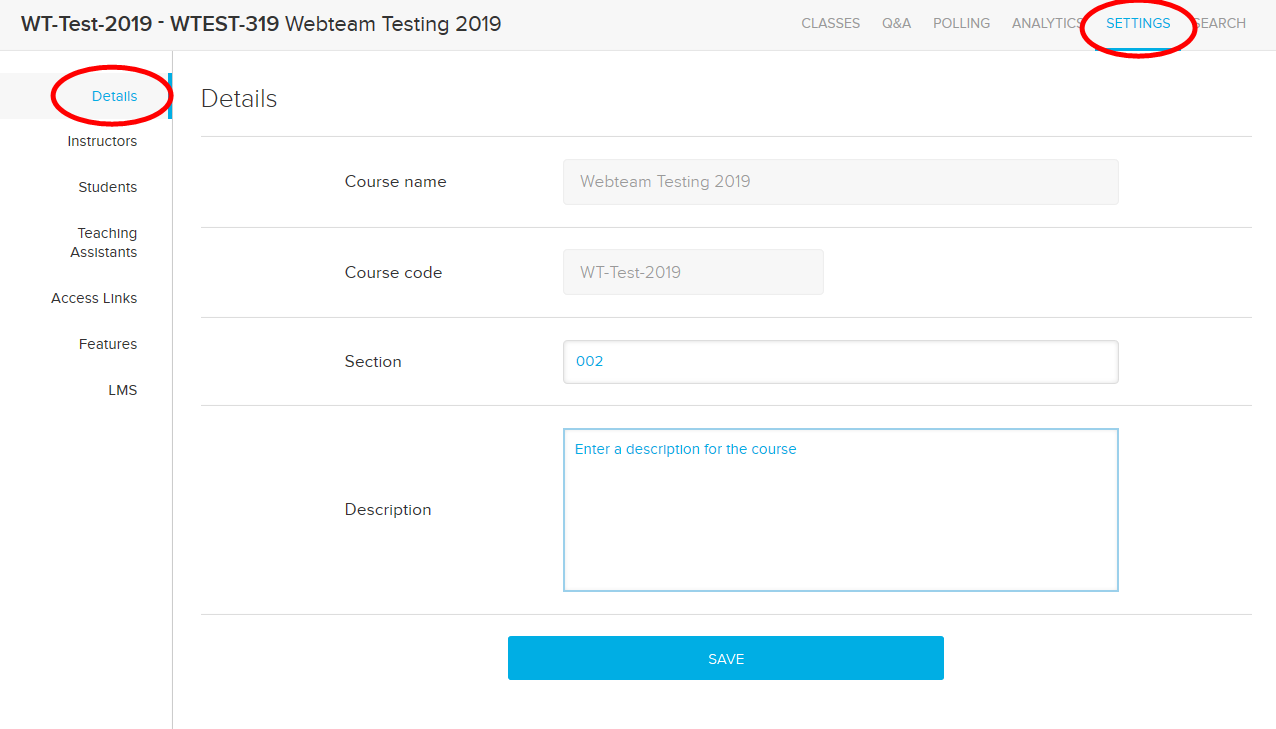 To edit the section name and/or description
Access the desired Course to open the Class List.


Alternately, if you enter from the LMS, the EchoVideo link in the LMS course may place you directly into the EchoVideo course class list.

Click the SETTINGS tab, identified in the above figure.

The Details page appears by default, also shown in the above figure.

If available, select and append or edit the Section name/number shown. This is only available if the Edit section name feature has been enabled for instructors.
Enter or edit the text in the Description text box.
When finished, click SAVE.