Prerequisites for accessing your EchoVideo Media Library:
1) A Blackboard Administrator must have created an EchoVideo Library Tool link for your Blackboard instance.
​2) If you are a Student, the Student Library must be enabled in EchoVideo.
If a Blackboard Admin has enabled it for your institution, EchoVideo provides a link directly to your EchoVideo media library, that appears in the Tools options, accessed via the left navigation panel, as shown in the below figure.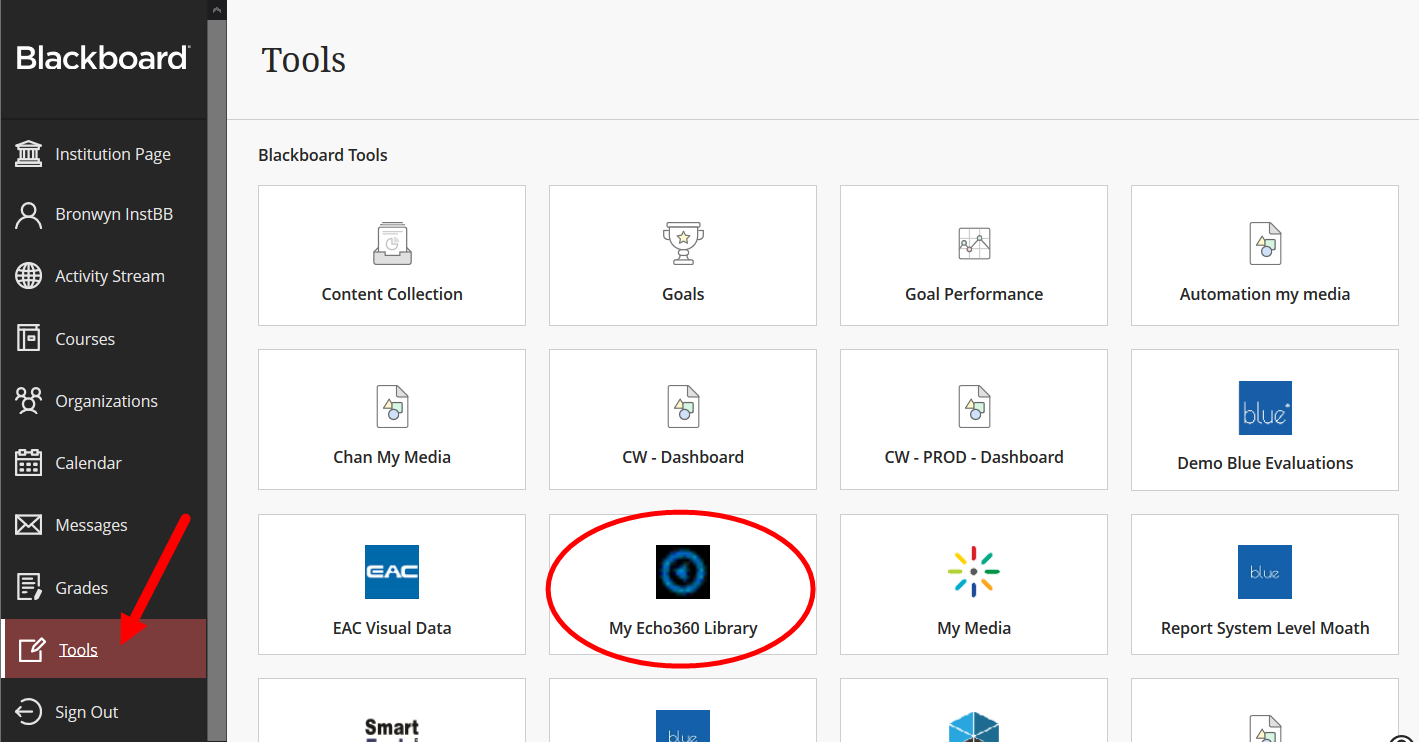 This tool opens your EchoVideo media library and provides access to all the media and functionality contained therein.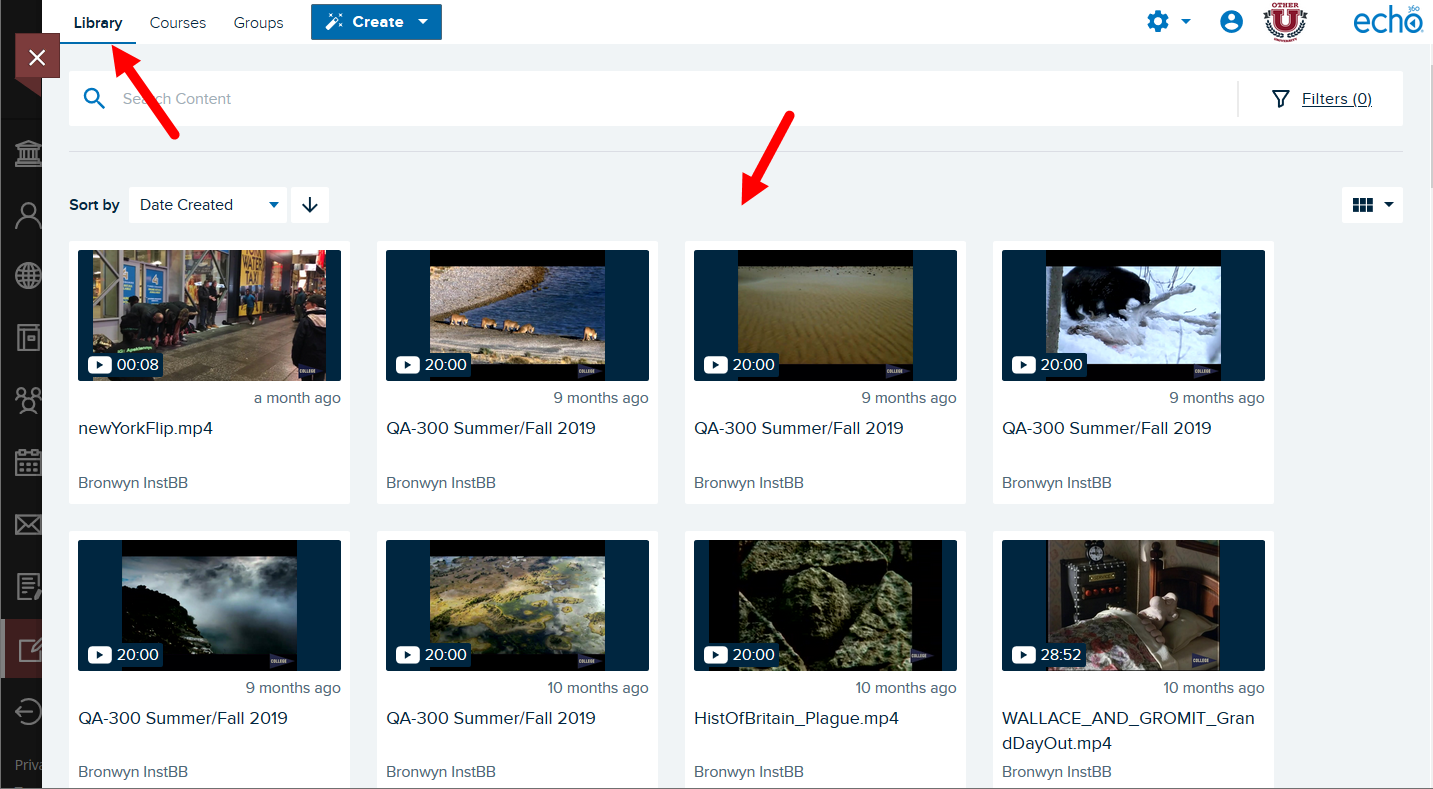 Need more viewing space? The administrator has the option of opening the library inside the frame in the Blackboard window, or in a new tab. If your library opens inside the frame and you want to view it in its own tab, right-click the Library link from the top menu in the EchoVideo view, and select Open in new tab.