Who can do this?
EchoVideo Administrators in conjunction with, or who are also Zoom Account Administrators.
If you added a Zoom integration to your EchoVideo institution prior to August 2020, you will need to upgrade it in order to allow instructors to launch Zoom meetings from within EchoVideo.
You (or your Zoom administrator) may have received an email or other message from Zoom indicating that the EchoVideo App for your Zoom account has been updated.
Log into your Zoom Account (as a Zoom administrator) and find the EchoVideo App page. It should look something like what is shown in the below figure, where the App has a "Reinstall" button.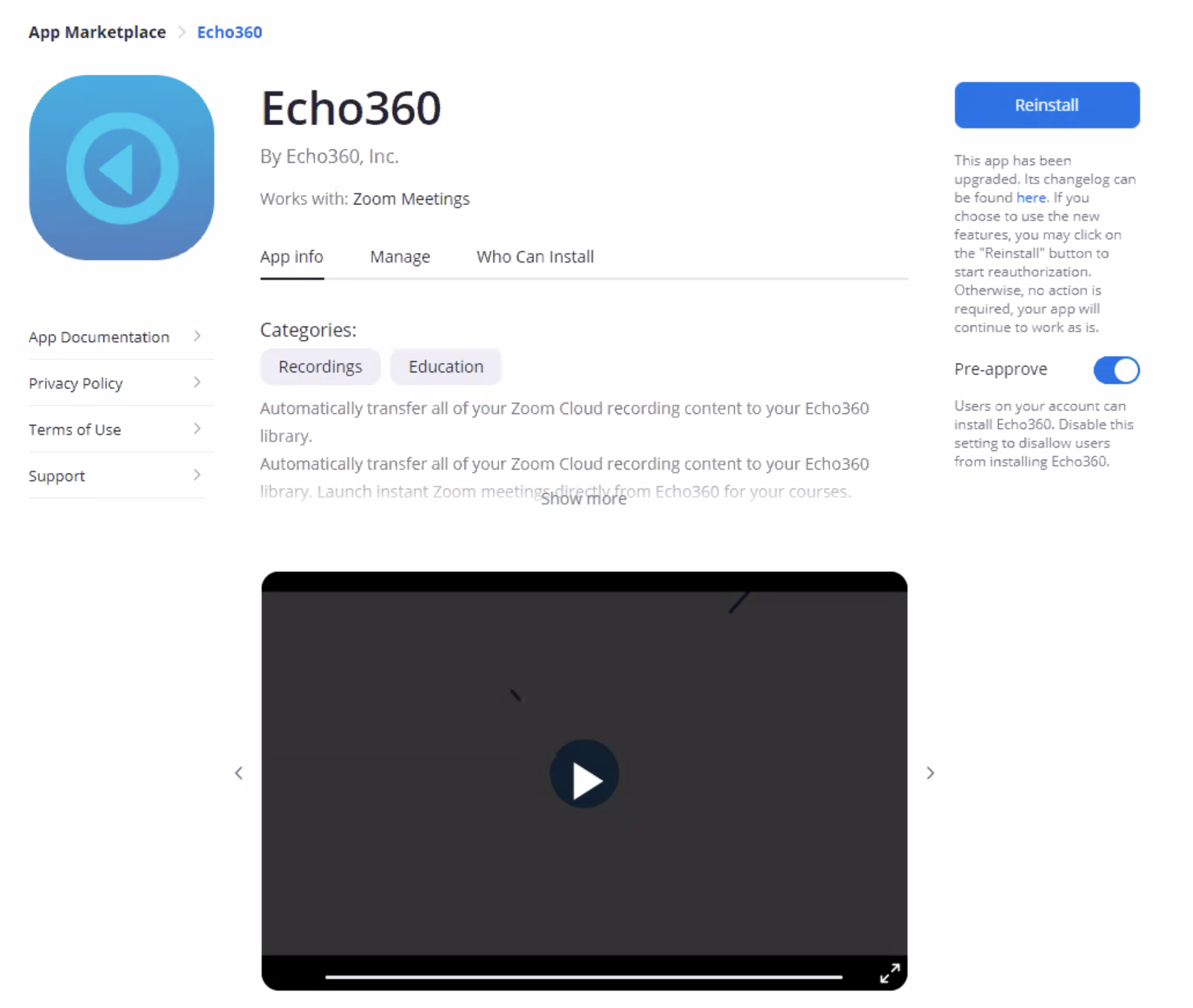 BEFORE YOU REINSTALL you will need to copy the existing Configuration Token from the EchoVideo side, to paste it into the App installation process. Use the EXISTING token; there is no need to generate a new one.
Open a different tab or browser and log into EchoVideo as an Administrator. Select Institution Settings from the Settings menu. From the menu at the left, click Integration and then Zoom, as shown in the below figure.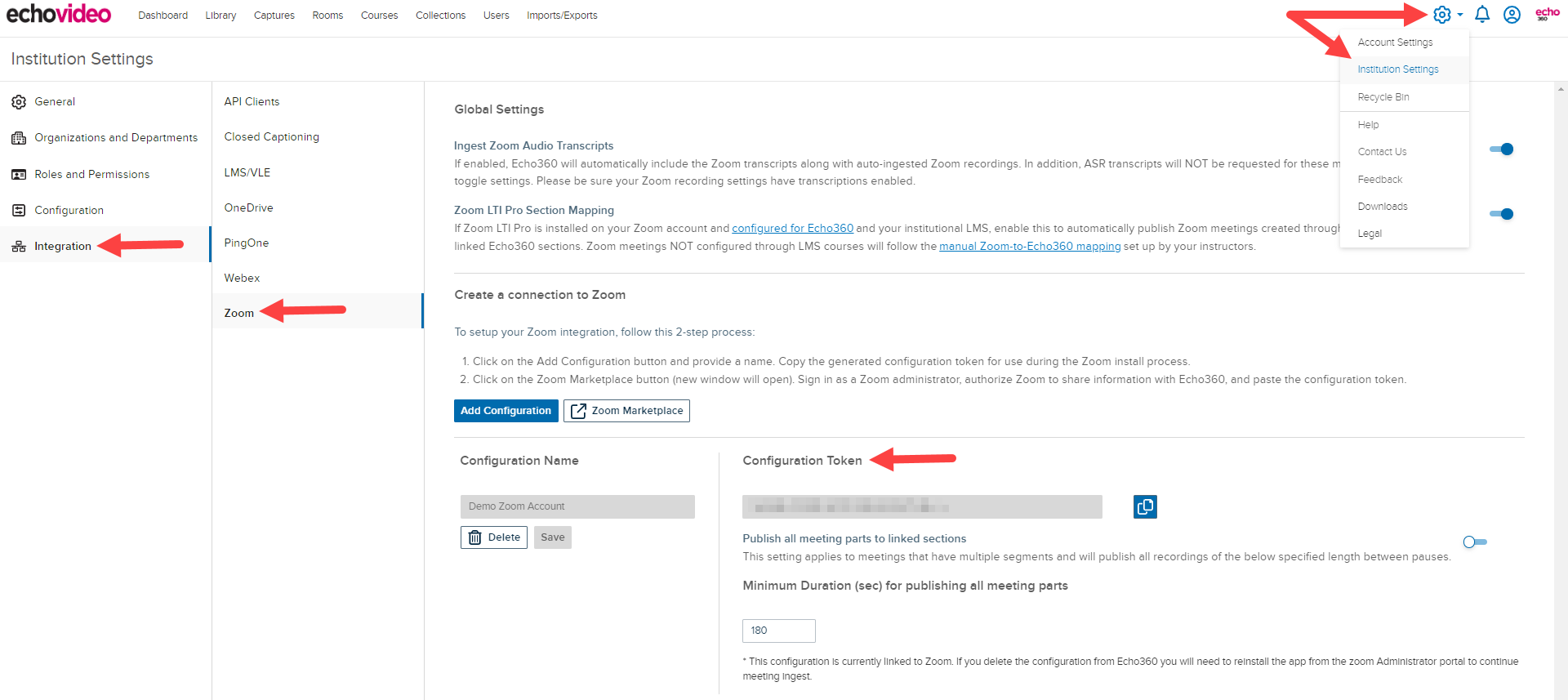 You will need to select and copy that Configuration Token and enter it into the app reinstallation process when requested.
Helpful hint: Select a few of the digits of the token, then press Ctrl/Command + A to select all of them, then press Ctrl/Command+C to copy them for pasting.
Return to the Zoom Account page or tab and click Reinstall.
When requested, enter the configuration token you copied from EchoVideo into the EchoVideo App installation wizard in Zoom. This screen is shown in the below figure.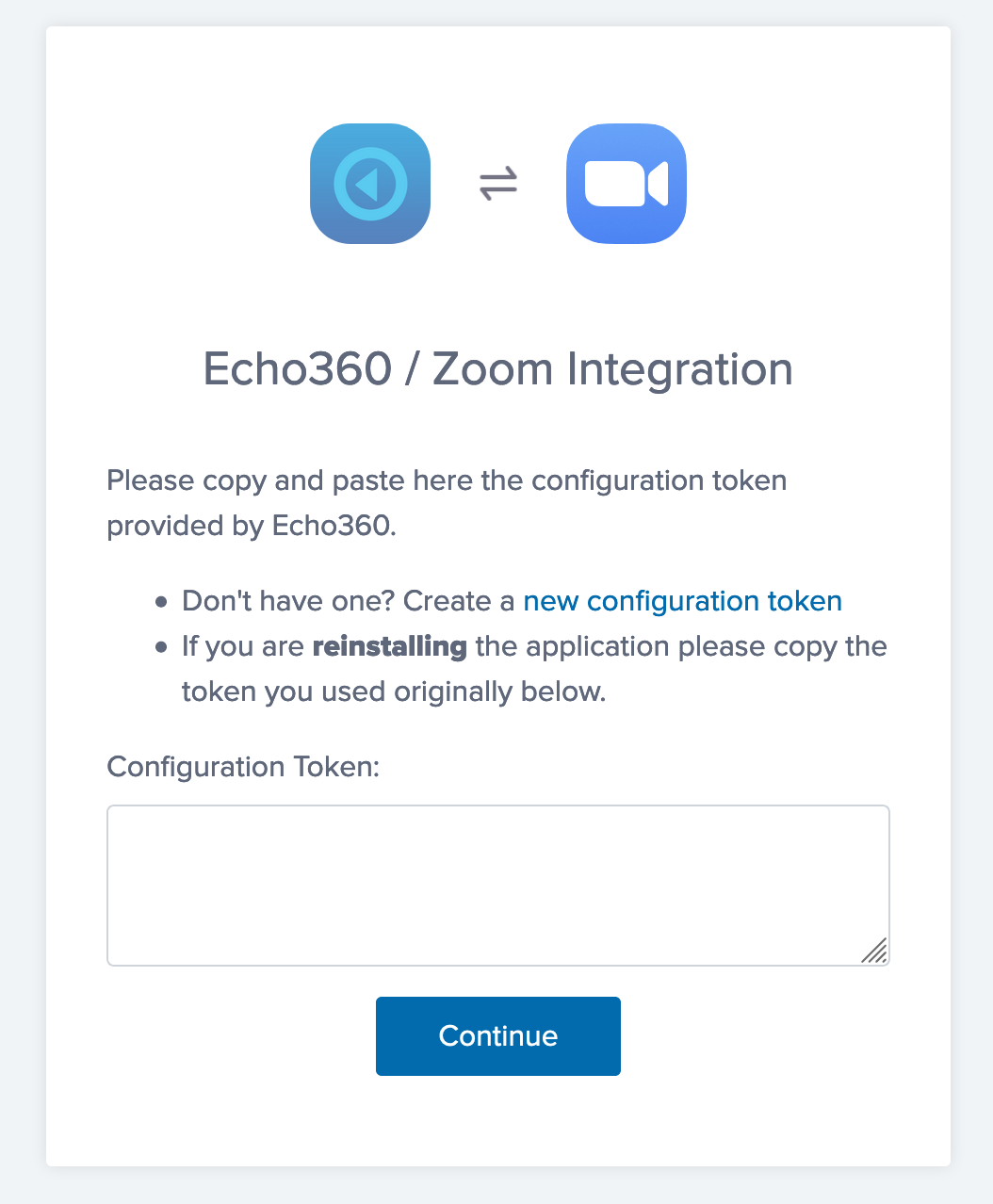 Continue through the app re-installation. When finished, your Instructors will have access to the Zoom Meeting option in the Create button from their top navigation bar.