Use the Configuration Lock option to set a password on the Device Monitor configuration. Locking the configuration is optional.
Select Configuration Lock from the System Tray menu to bring up the Configuration Security dialog box as shown.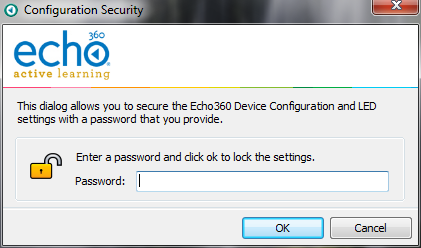 If you do lock the configuration, making any changes to the device monitor configuration will require entering the appropriate password to do so.