Features, Improvement, and Fixes
These Release Notes contain a summary of the changes made for the October 6, 2023 release of EchoExam. For changes made in previous deployments, visit the Deployment Notes section of our Knowledge Base or contact support@echo360.com.
New Features
Narratives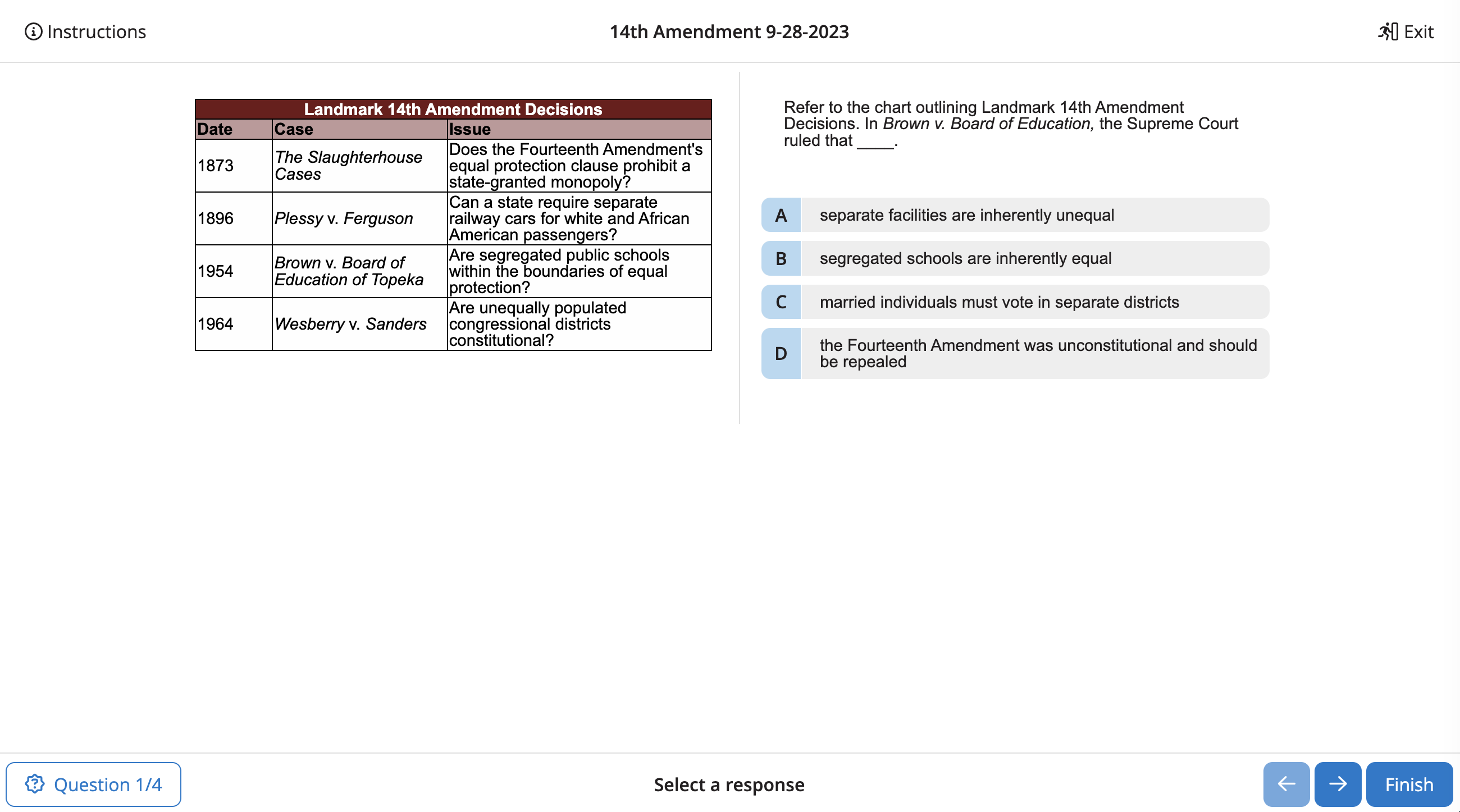 Assess your learners against reference materials, reading passages, illustrations or diagrams, and more using narratives. Narratives allow instructors to link multiple questions of any type to a single passage or reference. Easily create your own narratives or import narratives that are part of Question Banks.
Test File Import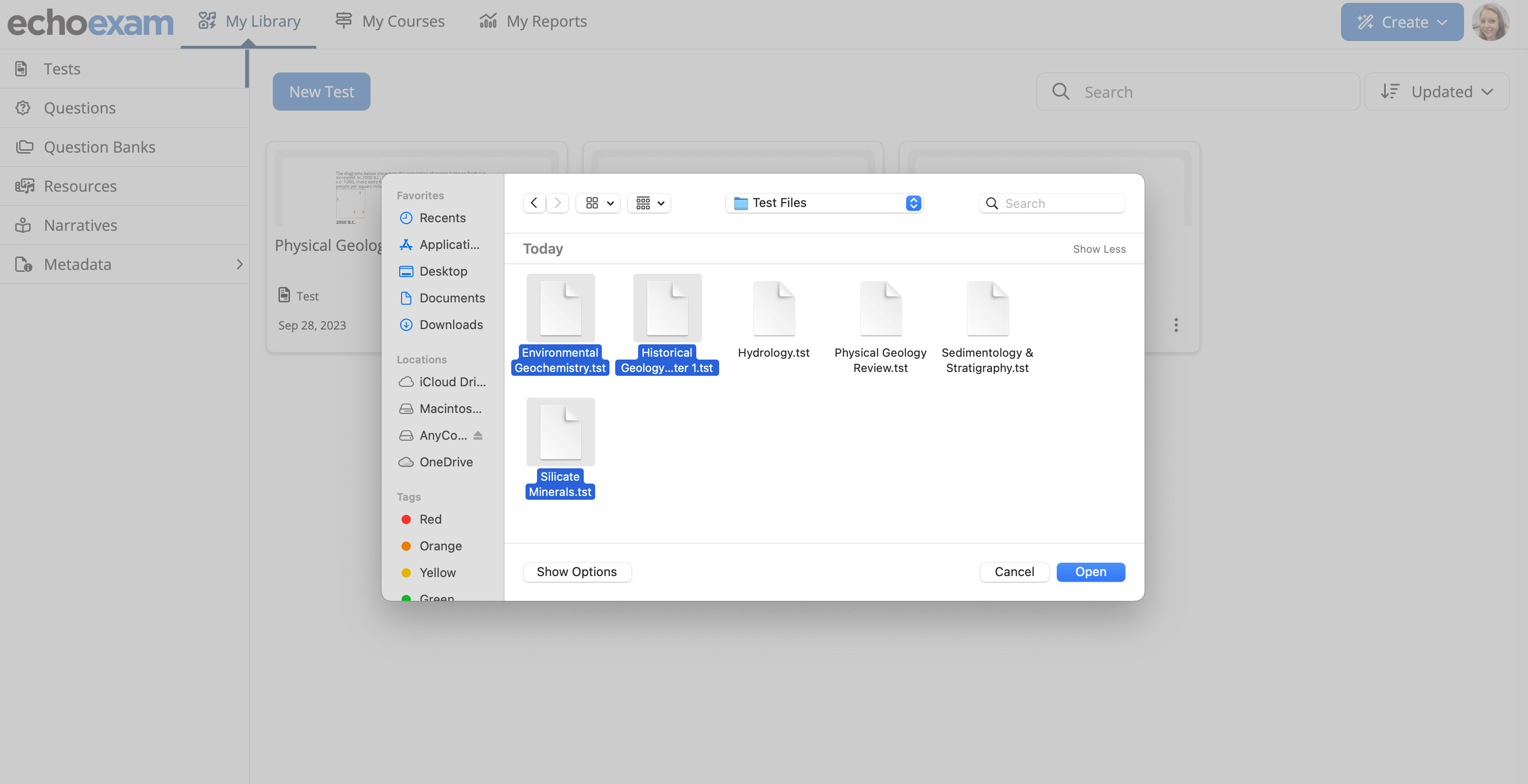 Effortlessly migrate your current tests to EchoExam by importing .tst files. Convert your ExamView and .tst files into EchoExam tests. Questions from your .tst file will be automatically added to your Question library, and your test will be immediately available for delivery to your learners.
EchoExam: Importing Test Files
Integrated Learning Series Content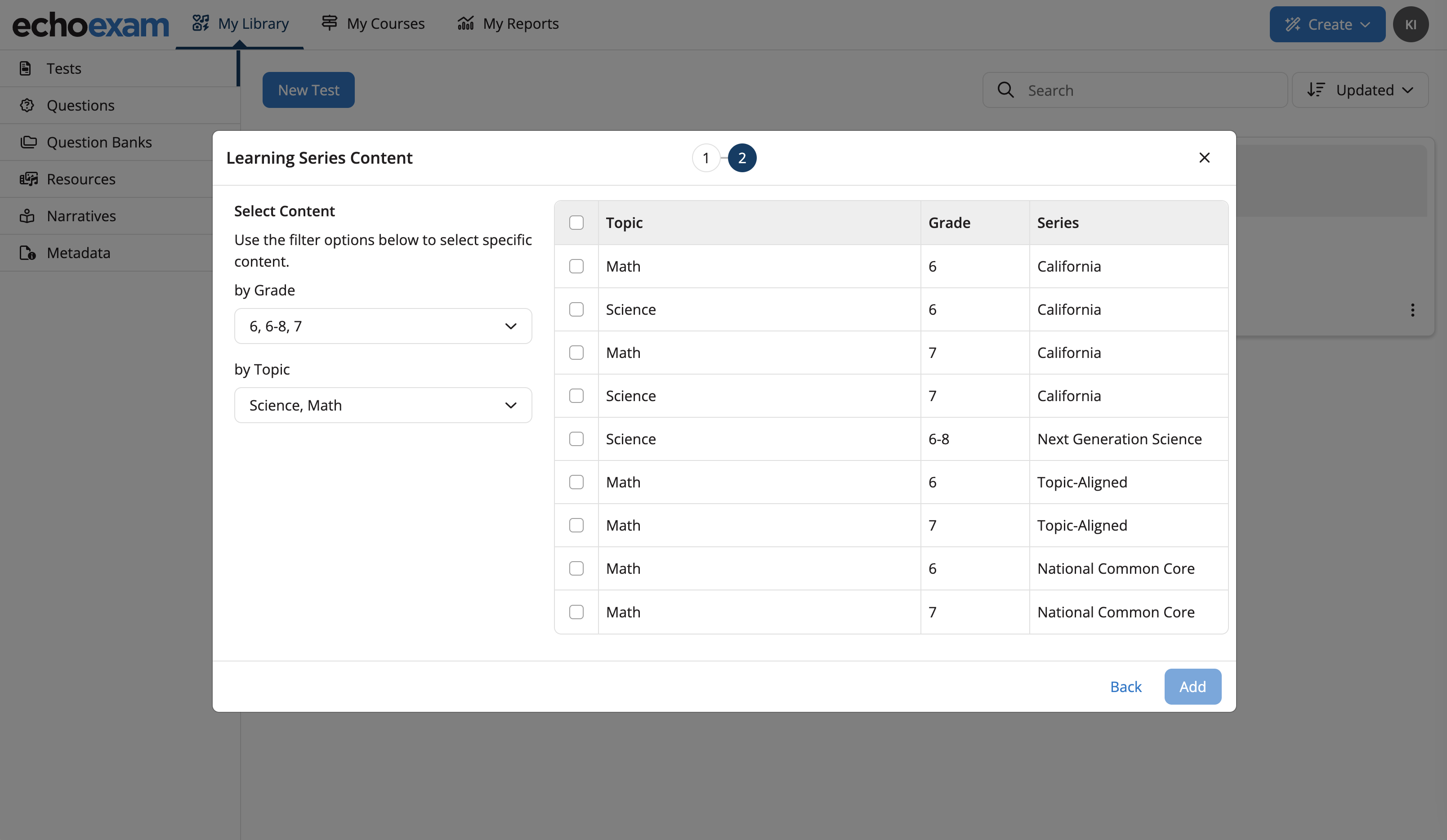 Learning Series Content is now accessible directly through the EchoExam product for all K-12 instructors. This exclusive offering from Echo360 provides instructors with standards-aligned content tailored to state and national standards, grade levels, and subjects. Instructors can conveniently explore and choose from our extensive library of Learning Series Content.
EchoExam: Add Learning Series Content to your Question Library
Improvements
Double-click on a Question Bank in My Library to open the question list to add or remove questions.
Double-click a Test in My Library to quickly open the Test Editor.
Fixes
Fixed issue where completion questions with multiple correct answer keywords only imported the last keyword.
Removed case sensitivity on file extension for Question Bank Import.
Resolved issue where Knowledge Base menu option directed to an incorrect URL.

Fixed error learners received when attempting to start certain exams.