If your institution has set a Copyright policy, and your instructor has enabled Copyright on their media, you will see a © Copyright indicator in the player and a link to view the full Copyright Policy. For more information on the player see Viewing EchoVideo Media and Using the Media Player Tools.
To View Your Institution's Copyright
Navigate to the player. You may be viewing media through a media link, through an LMS/VLE, or from a class in EchoVideo (for interactive media in a course).


The copyright will be displayed in the upper-right corner of the media, as shown in the figure below.

Click the Settings icon and select Copyright, as shown in the figure above.
Click Read Full Terms, as shown in the figure below.


A new page opens with your institution's Copyright Policy displayed.
If your instructor has chosen to restrict unauthenticated viewing you may see the following: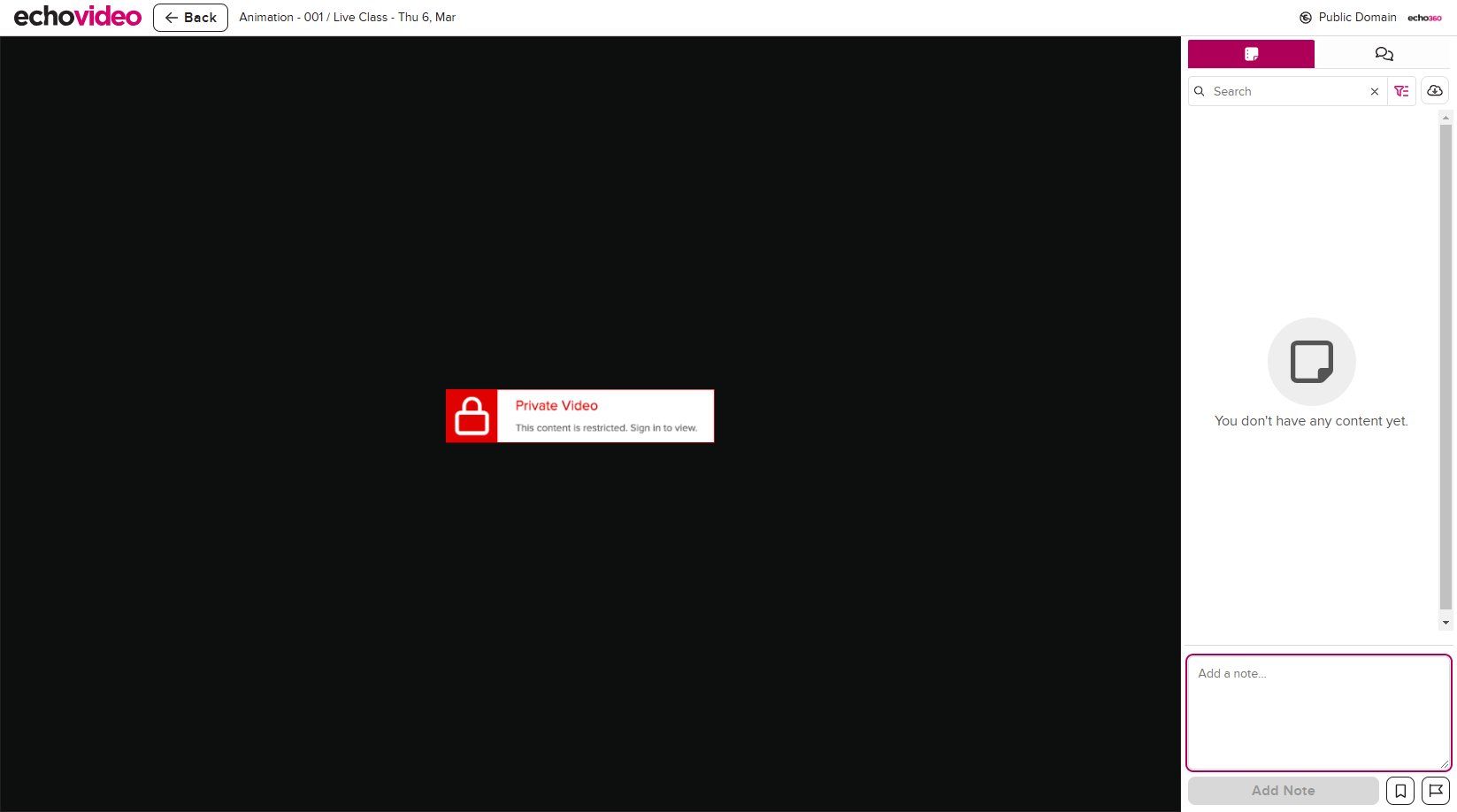 In this scenario, you will need to make sure you are actively logged in to either EchoVideo directly, or your LMS/VLE. See Logging Into EchoVideo for more details.