Launching EchoPoll+ and Anywhere Polling
The Anywhere Floating Toolbar allows you to poll over any application and ask questions on the fly.
Open EchoPoll+.
Click Start Now under Anywhere Floating Toolbar, as shown in the figure below.
The first time you use EchoPoll+, you will be prompted to select your region. From the dropdown, choose your region and then click Close.


A new window opens.

Log into your EchoPoll/PointSolutions account. If you don't have an account, click Get started here.
Optionally, you can allow EchoPoll to remember your password. You may choose not to show the message again.
Session Settings
Course
From the Course dropdown, create a new course or choose an existing one.
You may also start the session without a course.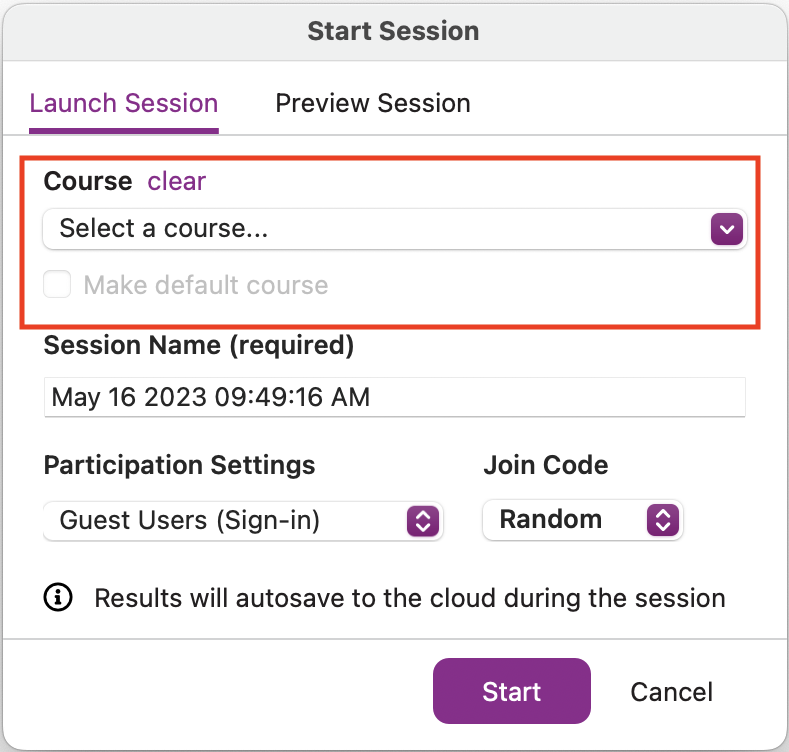 Session Name
The name defaults to the current date/time. You can also rename the session.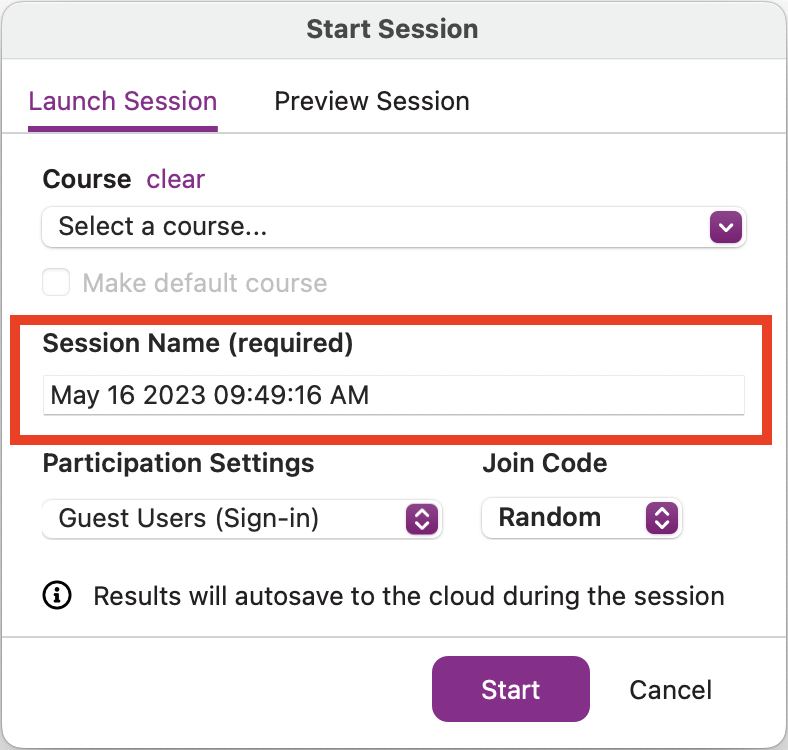 Participation Settings
From the dropdown choose Entire Organization, Guest Users (Sign-in), Guest Users (Public). If you have selected an existing course, you can also choose Enforce roster.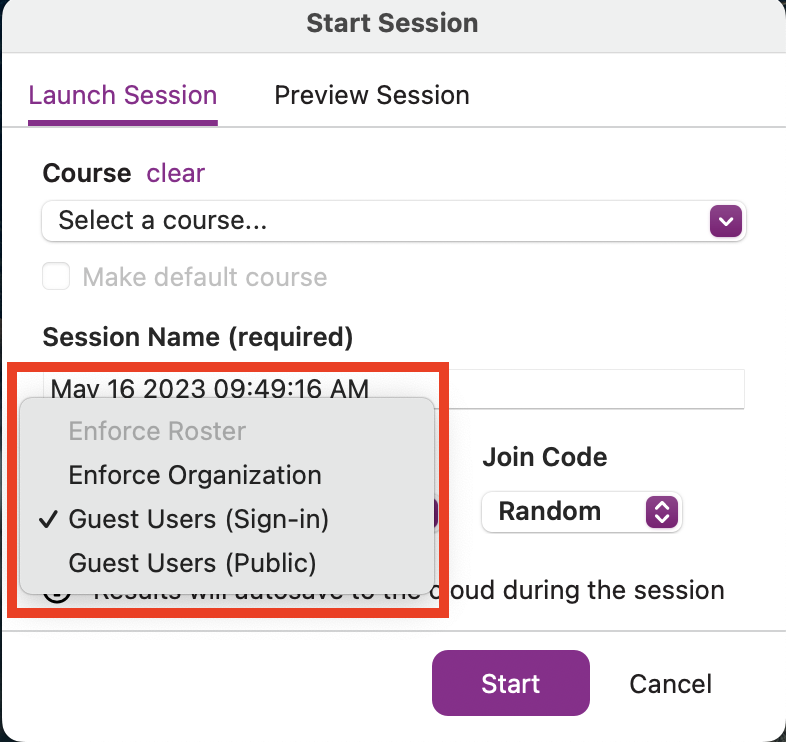 Join Code
From the dropdown, choose a Random code or a previously created code.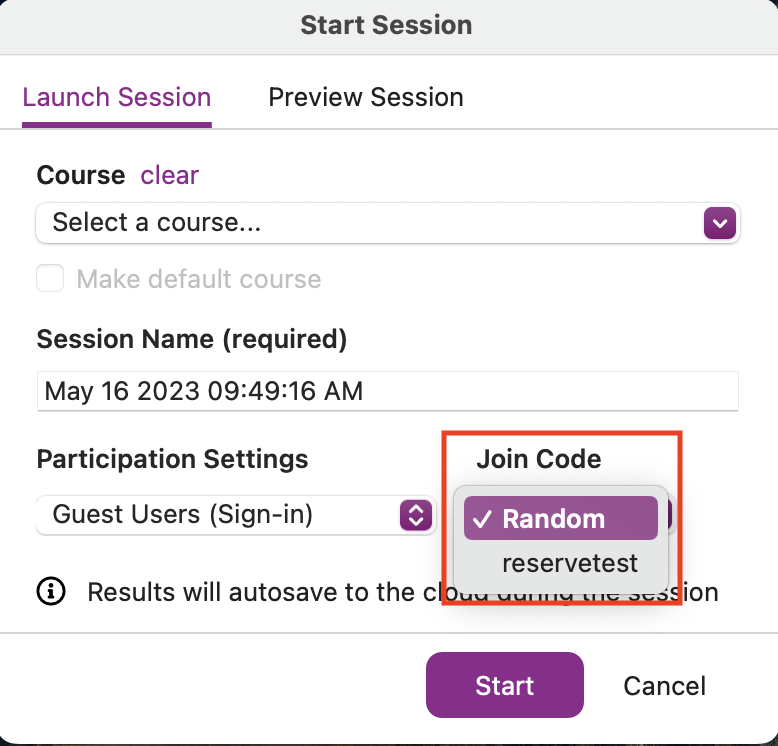 When ready, click Start.
Polling With the Floating Toolbar
Two windows open when you click Start.
Joining the Session
Participants will enter the code or scan the QR code on their device to join the session. You can close this window. If you need to reopen it, at any time, click Options > Join Code on the floating toolbar.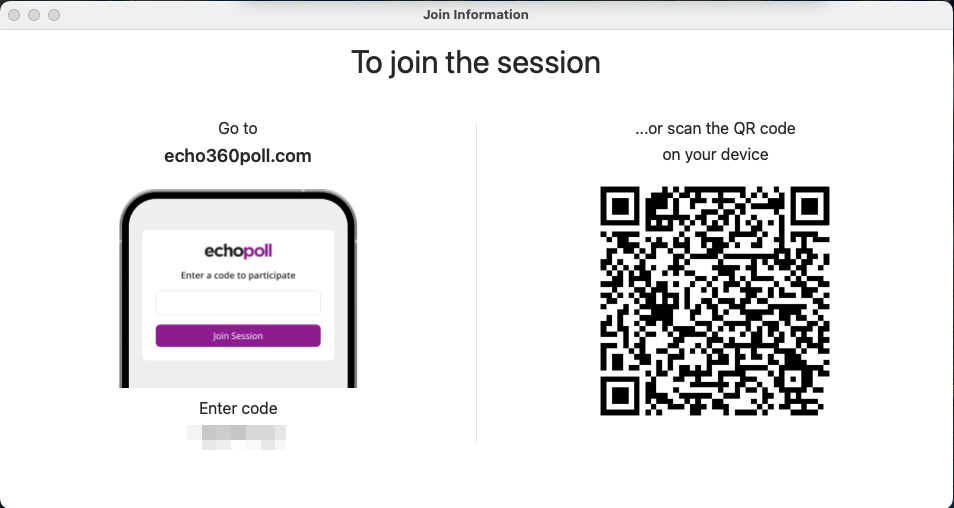 Anywhere Polling Floating Toolbar
Click Open to start polling a Multiple Choice question with 4 answer choices. You may also click the dropdown to choose from the following question types:

Multiple Choice, 2 through 10 answer choices
Multiple Select, 2 through 10 answer choices
Short Answer
True / False
Numeric
Word Cloud
Hotspot
The Responses counter will show the number of responses received.
You can add or subtract time that the question is available from the timer. You can also pause and restart the time if necessary.
The Shrink button will collapse the floating toolbar.
The Show button shows the responses received. You can display these as a Bar Chart, Pie Chart, List, or Word Cloud.
The Options button allows you to view the following:
Chat
Participants
Responses
Enable Anonymous (not available if Enforce roster was chosen)
Join Code
Preferences
Feedback
When all responses have been received, click Close to stop polling.

Repeat Opening and Closing polling for each question being asked.
Ending the Session
Click END to end your session. In the window that appears, click Yes to end the session.

The session is saved automatically to your account. You can find it under My Sessions. The floating toolbar is closed and EchoPoll+ appears.