Welcome to EchoPoll, an exciting new audience response product brought to you by the company who put learning engagement on the map. We're excited to highlight some of the best and most unique features in this release that will help you inspire learners.
Create Poll Decks™
Exclusive to EchoPoll, Poll Decks™ can be created directly in EchoPoll, or automatically generated from a PowerPoint you already have. Once your content slides are created, you can add interactive question slides to gather feedback, quiz learners, reinforce concepts, and more! Enhance Poll Decks even more with our royalty free built-in Stock Image library or Equation editor.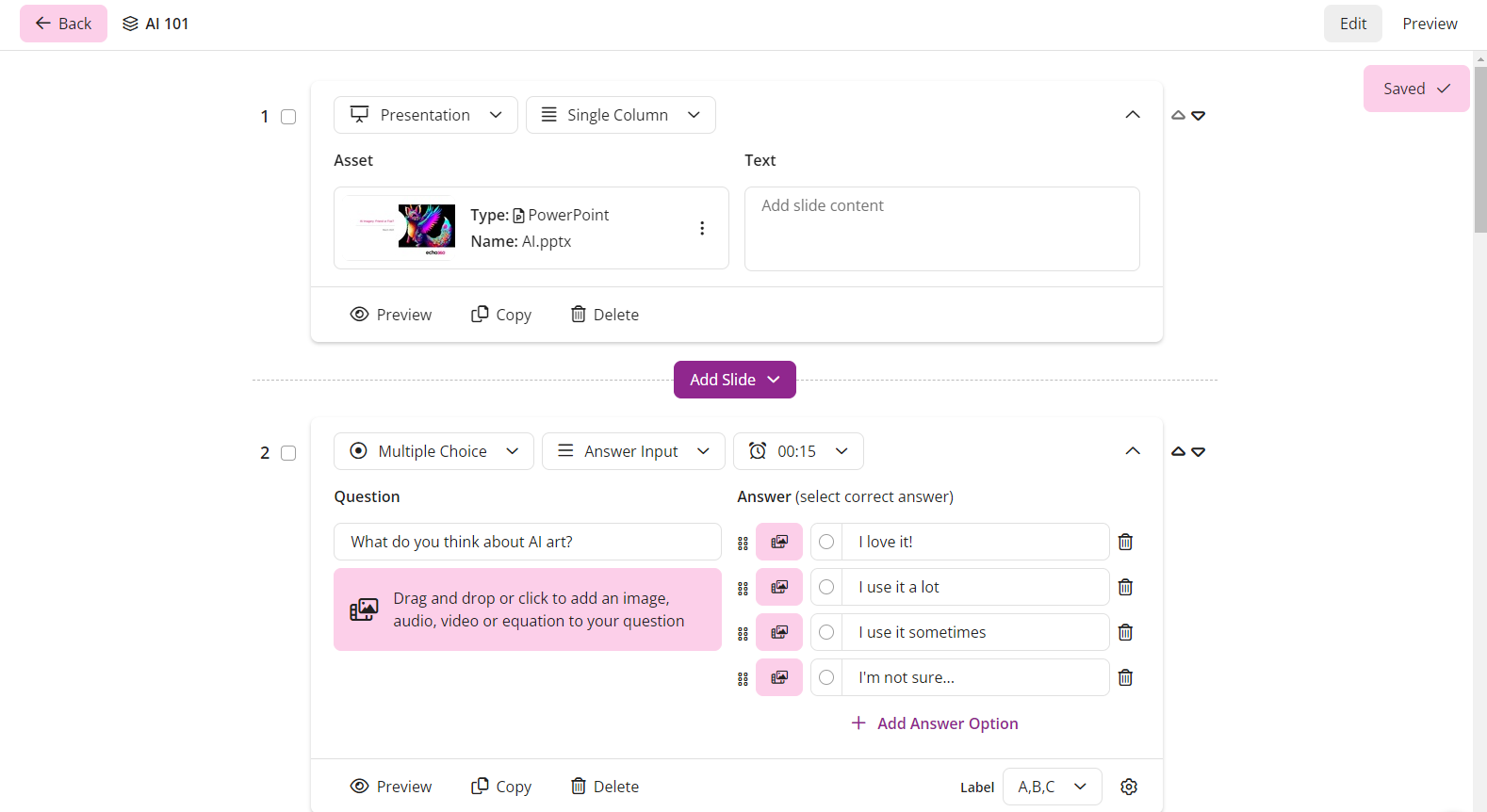 Deliver Sessions and Assignments with – or without – a Course
Any Poll Deck in your Library can be delivered to learners as a live, instructor-led Session, or as an asynchronous, independent Assignment. Poll Decks can be delivered and re-used multiple times, as often as you need. Connect to an LMS or create Courses directly in EchoPoll to organize related content and keep track of rostered learners, or deliver Sessions and Assignments without a course to get responses from any set of learners, any time. With the flexibility of EchoPoll, deliver your content, your way, every time.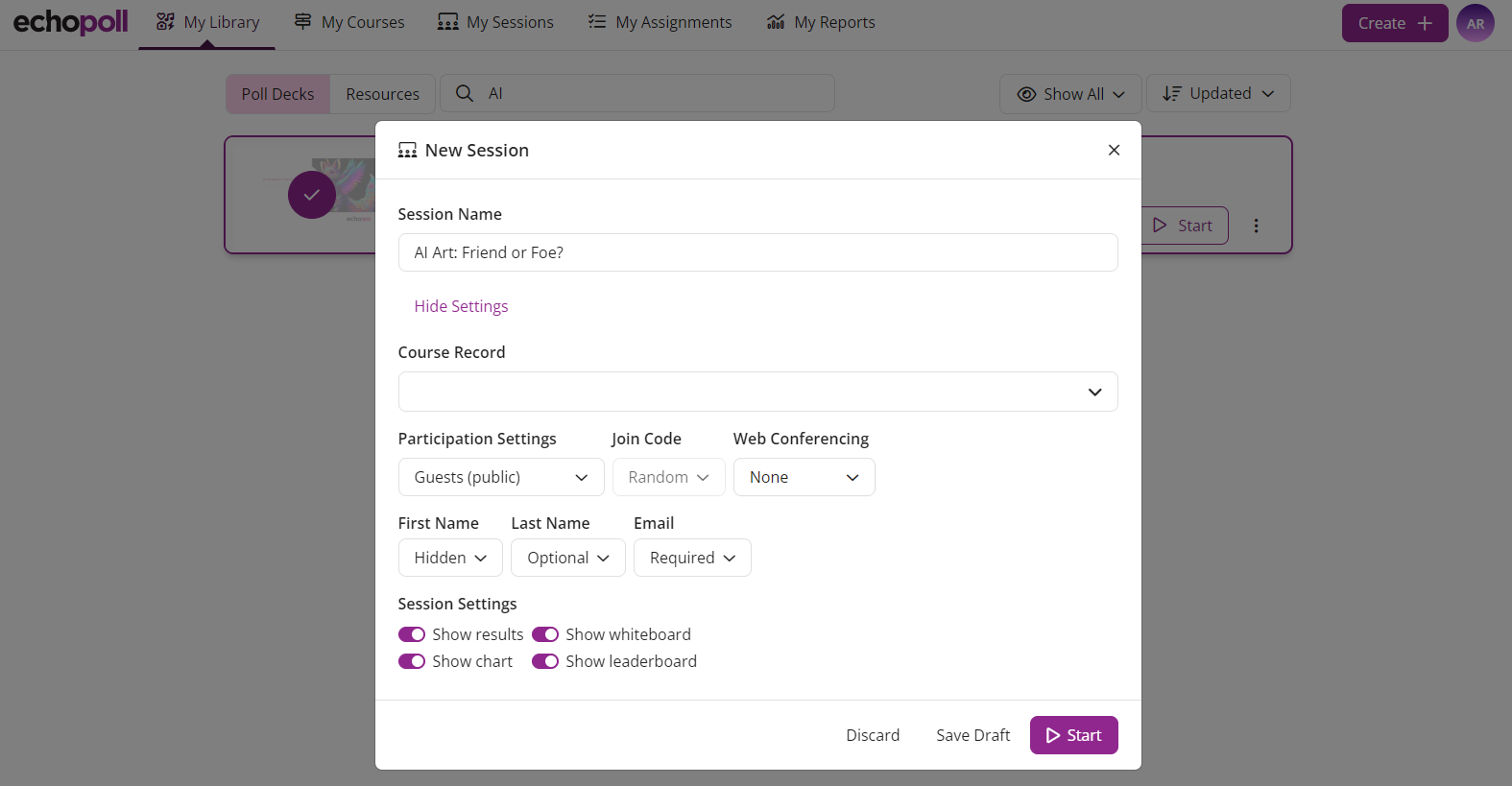 Powerful Organization-Wide Reporting
With the powerful reports in EchoPoll, learner participation and success is right at your fingertips. View participants and scores for all of your Sessions and Assignments, or view average scores and participation by learner. Administrators can view scores and participation across all instructors and participants – organization wide.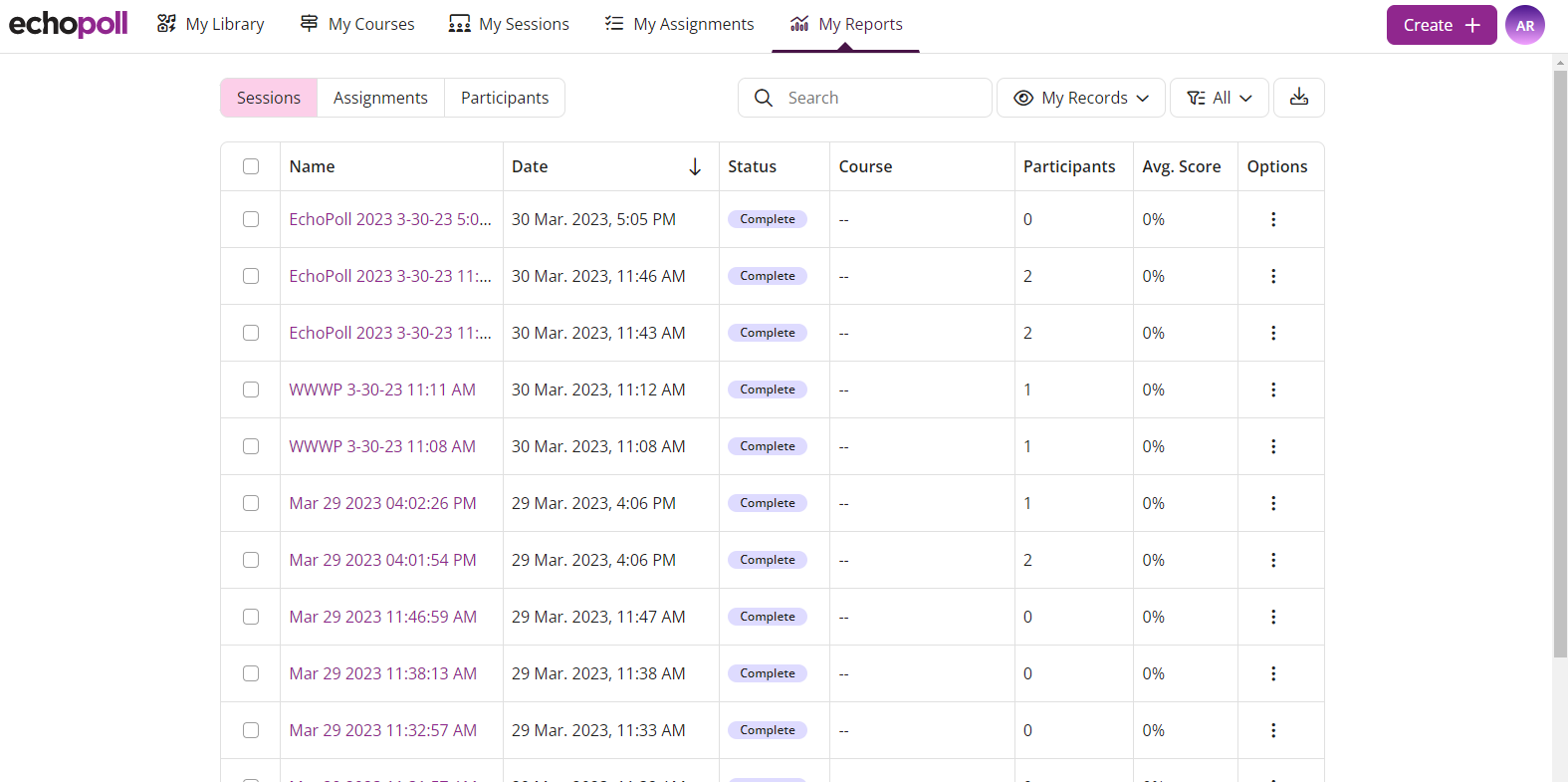 Edit Your Own PPT
With the EchoPoll companion app, you can poll within your existing PPT while retaining all the animations, themes, and graphics in your original file plus edit capabilities. Available for both Windows and Mac, you'll be able to edit an existing PPT to include question slides with multiple-choice, short answer, word cloud, and more. All the results from a live session will be saved to your EchoPoll account. Review results in EchoPoll, or use our seamless LMS integrations to send results directly to the gradebook to review participant development, evaluate effectiveness of individual questions, and track participation.
Poll Over Any Application Instantly
With the EchoPoll Anywhere Polling feature, you can poll over any application—PDF, websites, Excel, and more—instantly. Link to your course seamlessly or go bold with a unique session not linked to any course. With EchoPoll Anywhere, you never have to worry about losing your content since you remain in your original application but you still get the rich reporting you've come to expect with all Echo360 products.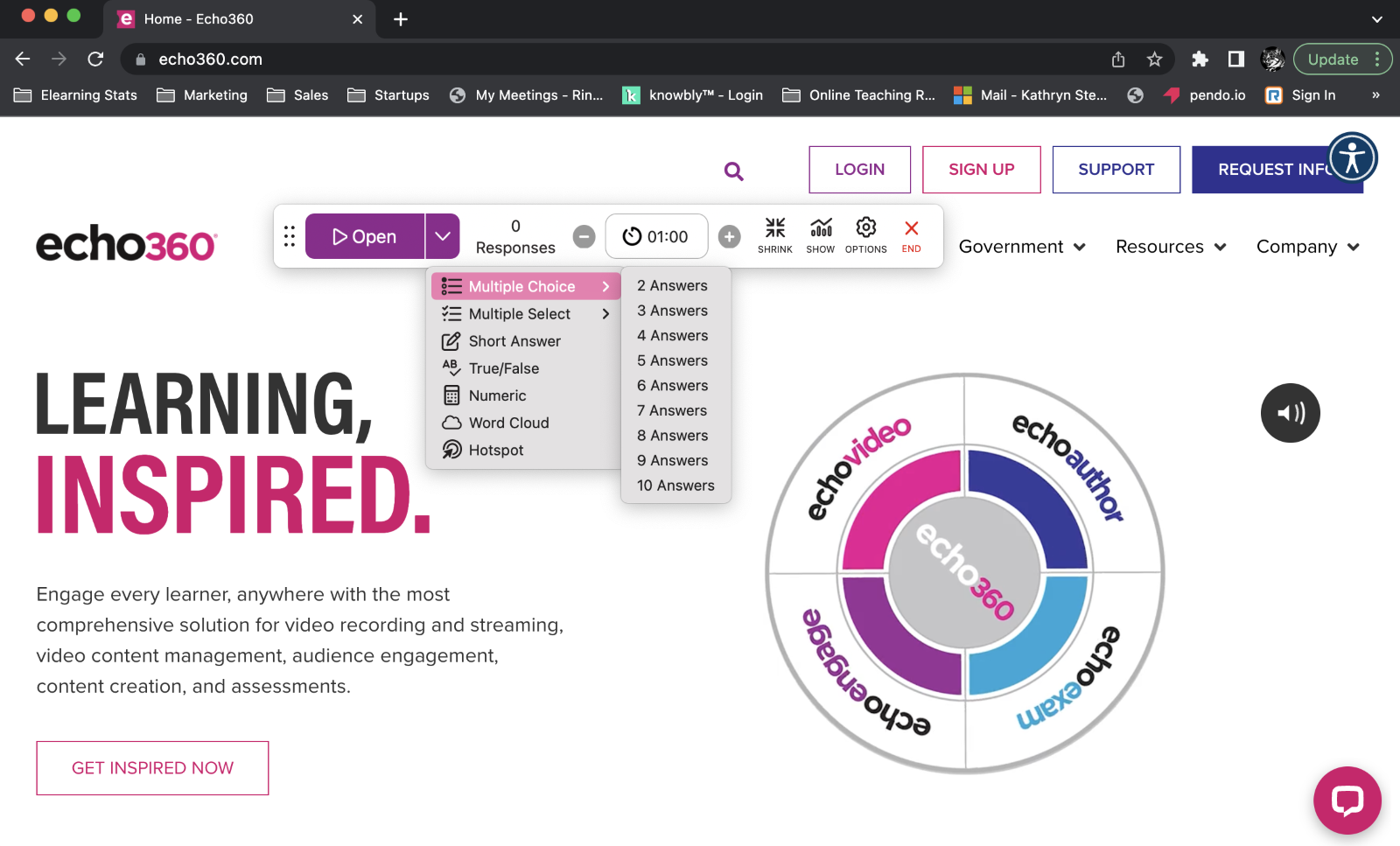 Administrator Tools
With EchoPoll, Administrators have the ability to manage more than just instructors and learners in an organization. Update sharing and ownership for all content – Poll Decks, Sessions, Assignments, and Courses – across the entire organization.