Overview
As a PointSolutions participant, you can easily join a session in your web browser.
Process
Where to Go
We have 3 different regions, so be sure to log into the region your instructor is teaching from:
What to Do
How you join the session depends on whether authentication is required at your organization.
Without Authentication
If you don't need to log in to join your session, just enter your Session ID and join the session.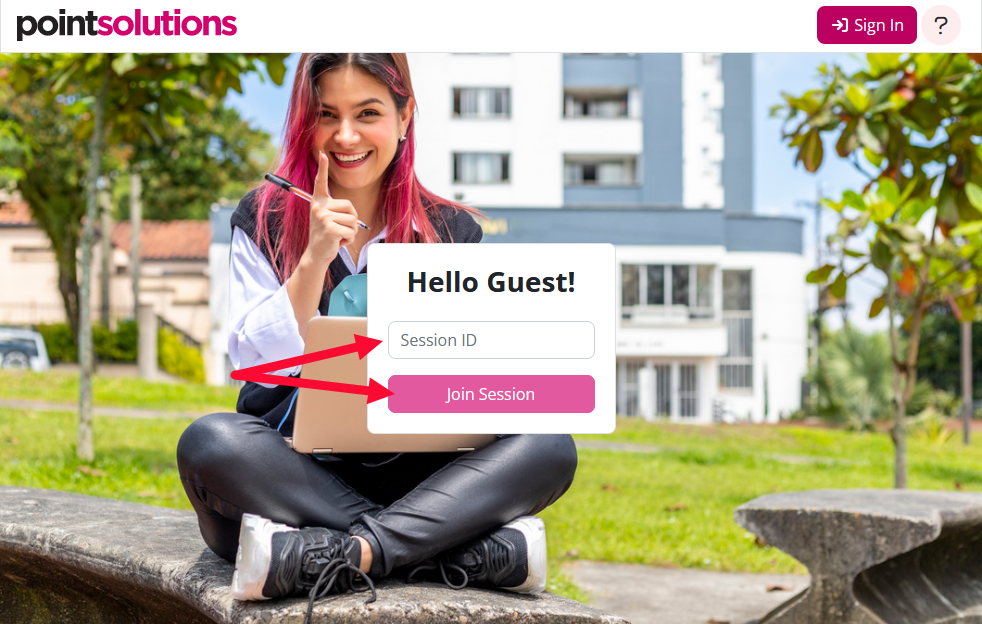 With Authentication
Click the Sign In button to sign in first, then join the session as above.