The potential problem areas or issues for a course are consolidated in the Engagement tab of the Analytics page.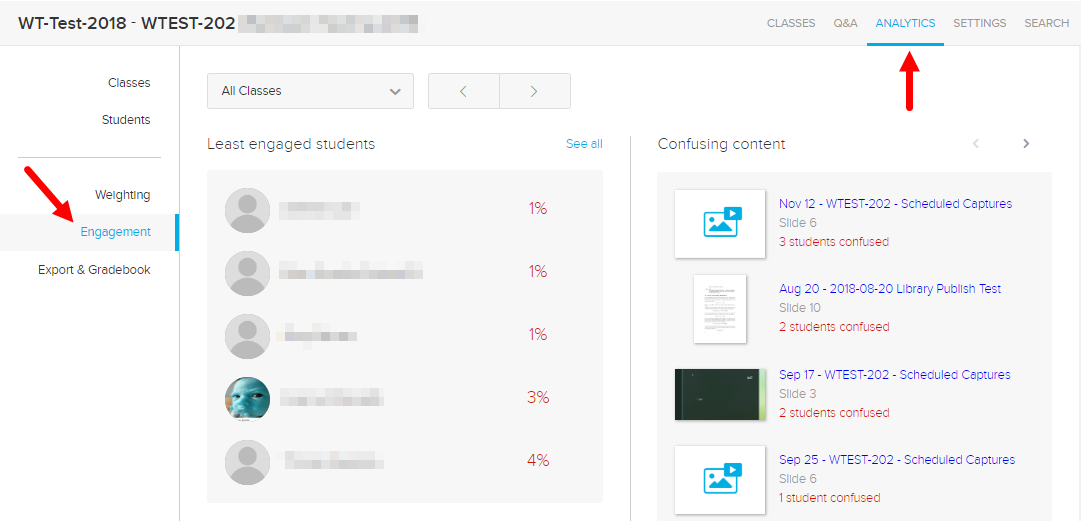 The Least engaged students list identifies which students do not appear to be participating in classes. The percentage shown is the engagement score that student has based on the metric weightings you have set for the course. Get more information on student participation from the Student Analytics page.
The Confusing content list provides links to the class content locations that students have flagged as confusing. The Confusing content list is paged, and you can use the right or left arrows located at the top of the list to page through the flagged items. Click ON a flagged item to be taken to that location or slide in the classroom.
By default, the tab shows consolidation of this information for ALL classes in the course. Use the drop-down list at the top to view this data for a particular class.