When you open the EchoVideo Transcript Editor, notice there is a Version drop-down list in the top left side of the screen, above the playback pane.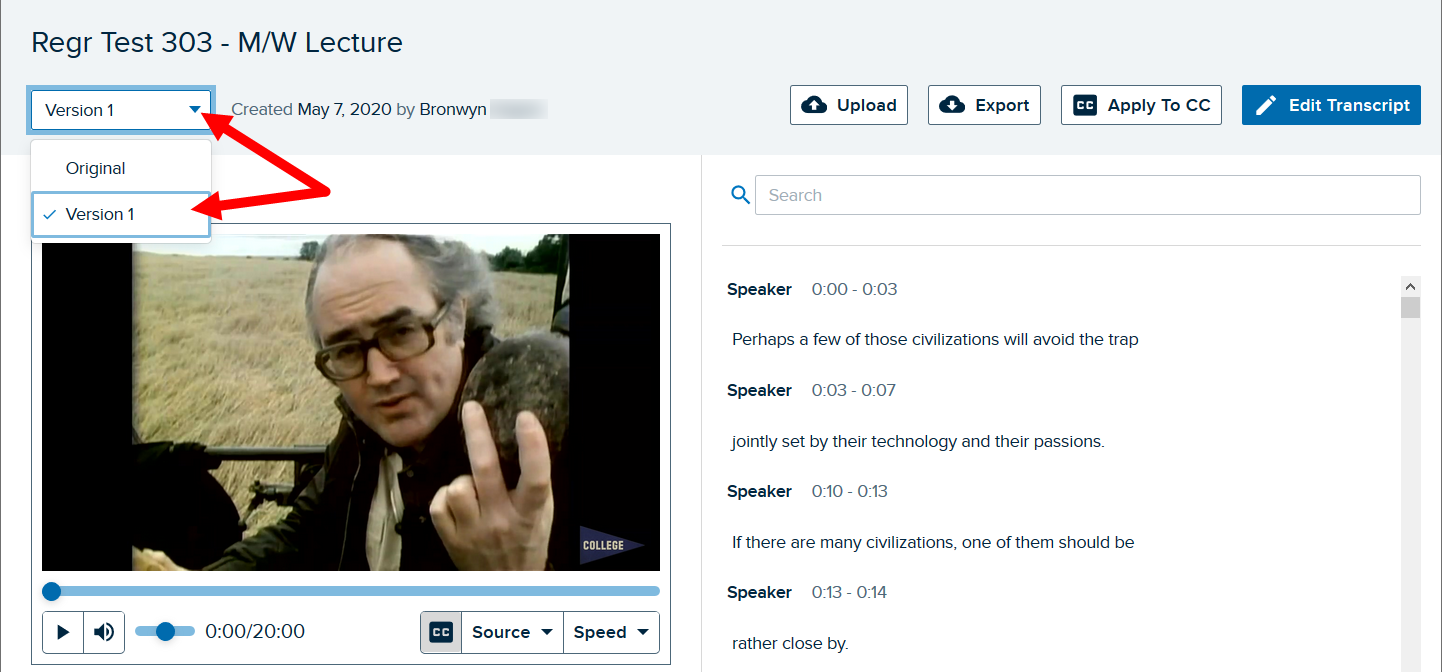 Every time a transcript is uploaded or edited and saved, it gets a version number. The Original version is the first transcript applied to the media. This is typically the one that was returned from the automated transcription service provider. This is shown in the below figure.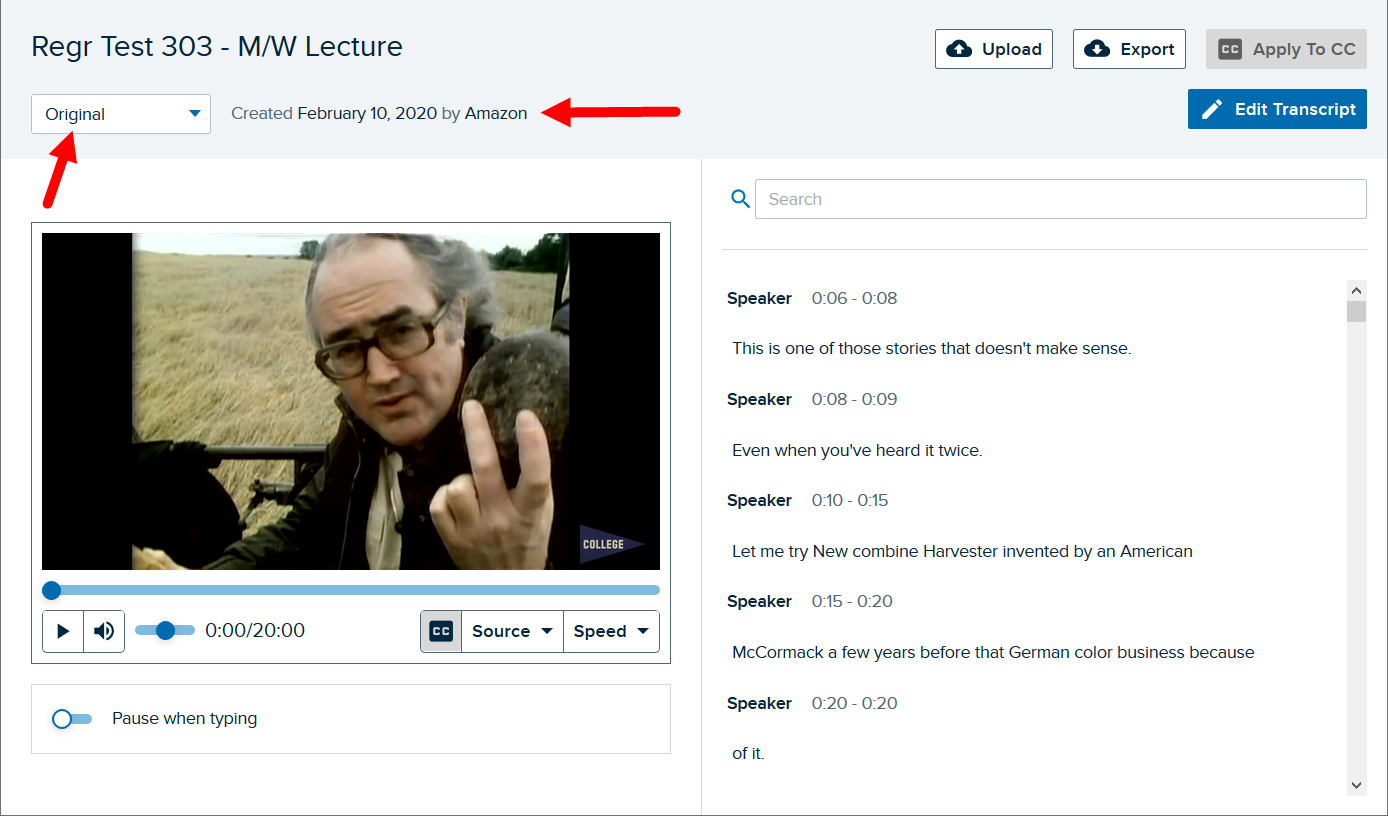 When a version is selected, the text to the right of the Version drop-down box shows WHEN that version was created/saved/uploaded, and WHO applied/edited and saved it. The version number is increased by one every time the transcript is saved or a different one is uploaded.
Among other things, the Version drop-down list allows you to select to apply a previous version if edits made to a transcript are inaccurate or inappropriate.
When you select to apply a different version than the one currently applied, you get a notification message asking you to confirm the change. This is a little confusing because simply SELECTING a different version does not apply it. You must select to EDIT that previous version then Save as New Version. This allows you to review it before deciding it is the version you want to work with.
To apply a previous transcript version:
Open the Transcript editor
From the Version drop-down list, select the version you want to review/use.
Click Edit Transcript.
Make any necessary changes to the transcript.
Click Save As New Version.
Click OK in the notification box that appears, to create a new Version and apply it to this media.
NOTE: If the current version of the transcript is also the Original (you or another user reverted to the original) it will still have a newer version number, but EchoVideo recognizes it as the original transcript. If you attempt to revert to any version that is also the original, the Save As New Version button will be disabled until you make any edits. This is because EchoVideo knows that the selected version (original) is the same as the currently applied version (also the original).