If you have been given the Download permission in a collection, you are able to download the media to your local computer for offline viewing or manipulation.
As with any presentation download from EchoVideo, the downloaded file is of the originally uploaded file and does NOT contain any polling slides or media slides that were added from within EchoVideo. As with any interactive media download, the download contains the video/audio portion of the media and not any polling questions embedded in it.
After you enter the collection, hover over the content tile to expose the menu button. Click on the menu button then click Download as shown in the below figure.
If you do not see a menu button when hovering over the media tile, OR the Download option is grayed out, you cannot download this collection's media.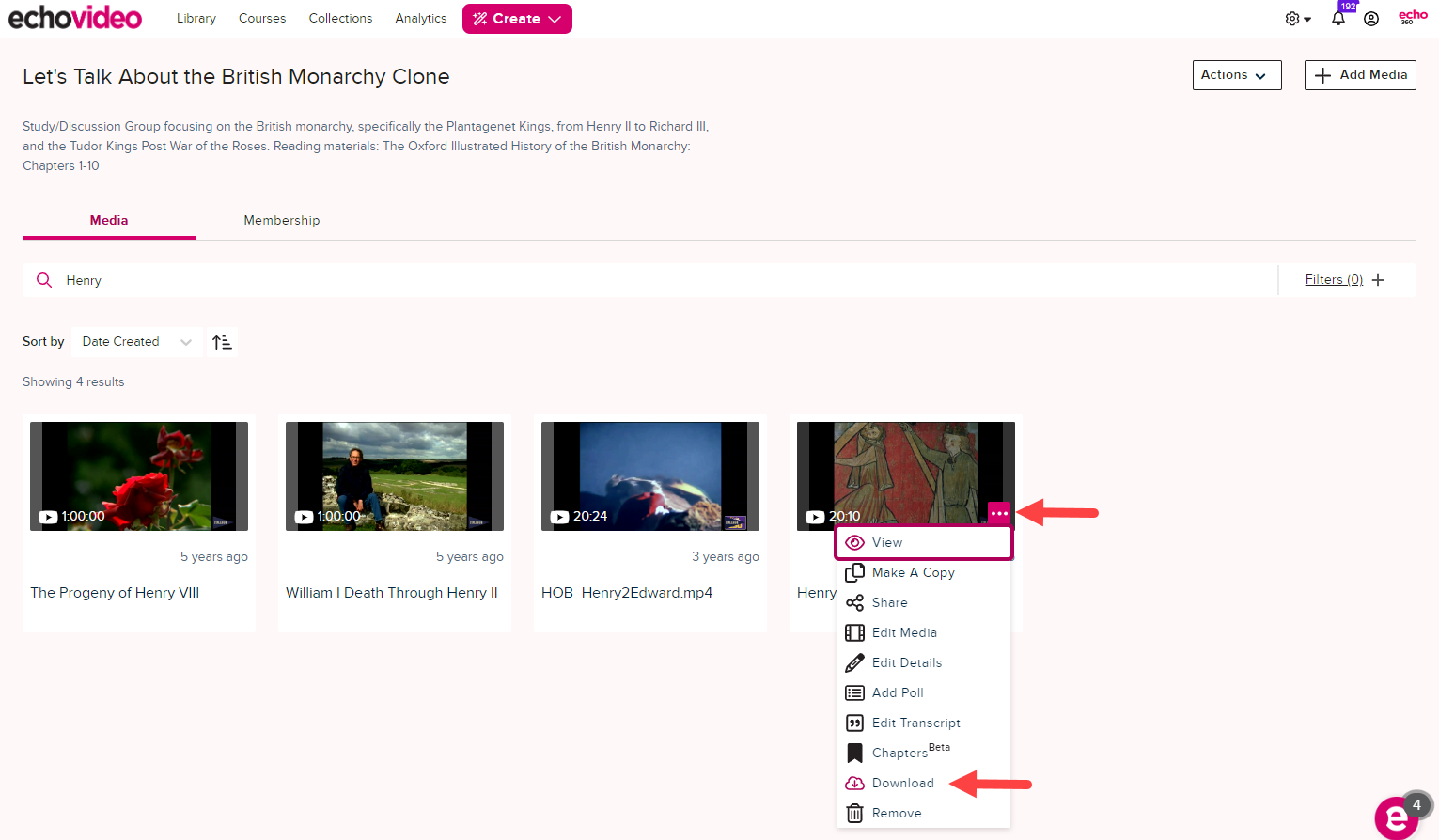 Alternately, click ON the media tile to open the collection media details page. This page contains a playback panel, below which are commands for the media including Download, as shown in the below figure.

Presentations are downloaded immediately without further selection. Presentations' filenames are the names of the originally uploaded files.
For video or interactive media file, you will be given a choice of WHAT file to download; high-definition video, standard-definition video, or audio. The file sizes for each are provided.
The Video tab, shown below, is active by default. Click the link for Full (higher definition) video file or Lower (standard definition) video file. The MP4 file is downloaded immediately upon clicking a selection. The filename is the title of the media, truncated, and appended with "low" or "full".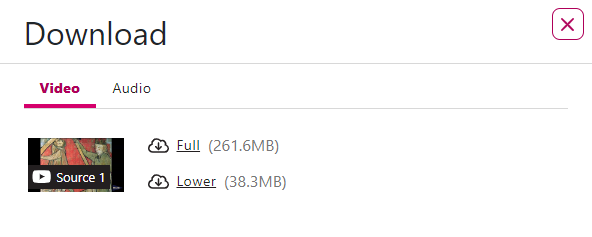 If you want only the audio file of the video, click the Audio tab, shown below. Then click on the MP3 file link shown. The MP3 file is downloaded immediately upon clicking the link. The filename is the filename of the media, truncated, and appended with "audio".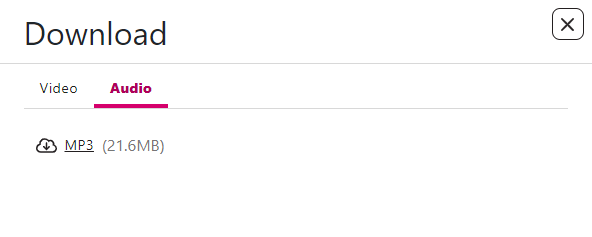 After the download has been initiated, your browser may ask you what you want to do with the file or where you want to save it. Or you may simply download the file and put it into your Downloads folder. It depends on your browser settings.