The ANALYTICS page for a course/section provides a lot of information regarding student engagement and classroom participation. There are FIVE tabs in the Analytics page, each of which are described below along with links to more information about the functionality available on the tabs.
NOTE that Teaching Assistants CANNOT see the Analytics tab OR the Polling tab, and have no access to any of the functionality described on this page or in this group of help articles.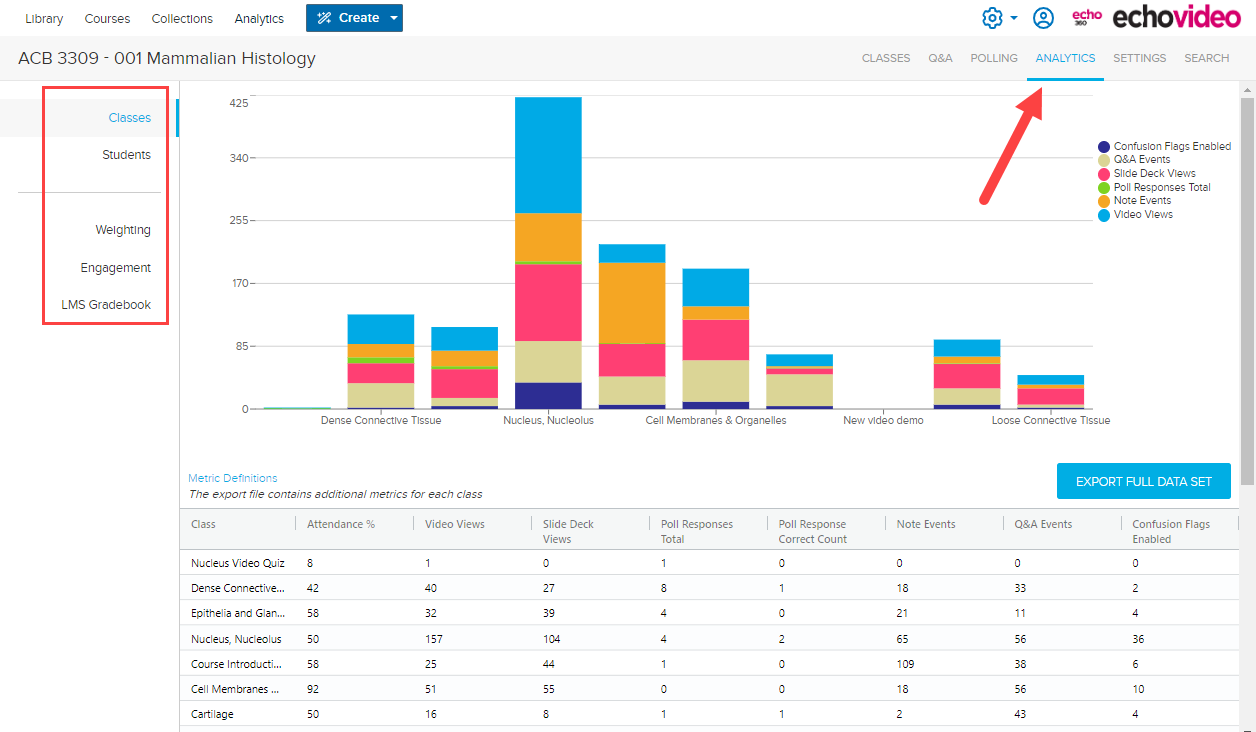 The tabs, located on the left side of the Analytics page, are as follows:
Be sure to also check out the POLLING page for the section, located to the left of the Analytics page. This tab is where instructors can review student responses to the polling questions put into classes. The Polling tab is easy to navigate, as the ONLY thing it contains is a list of classes that have polling questions, the questions contained in each of those classes, and all student responses provided to those questions.