Now that your institution has selected EchoVideo for its video content and engagement platform, it's time to inform and educate your users! The EchoVideo Adoption Program has been designed to support your academic leadership, teaching and learning professionals, instructional designers, and faculty support teams in promoting and educating faculty users about the EchoVideo platform.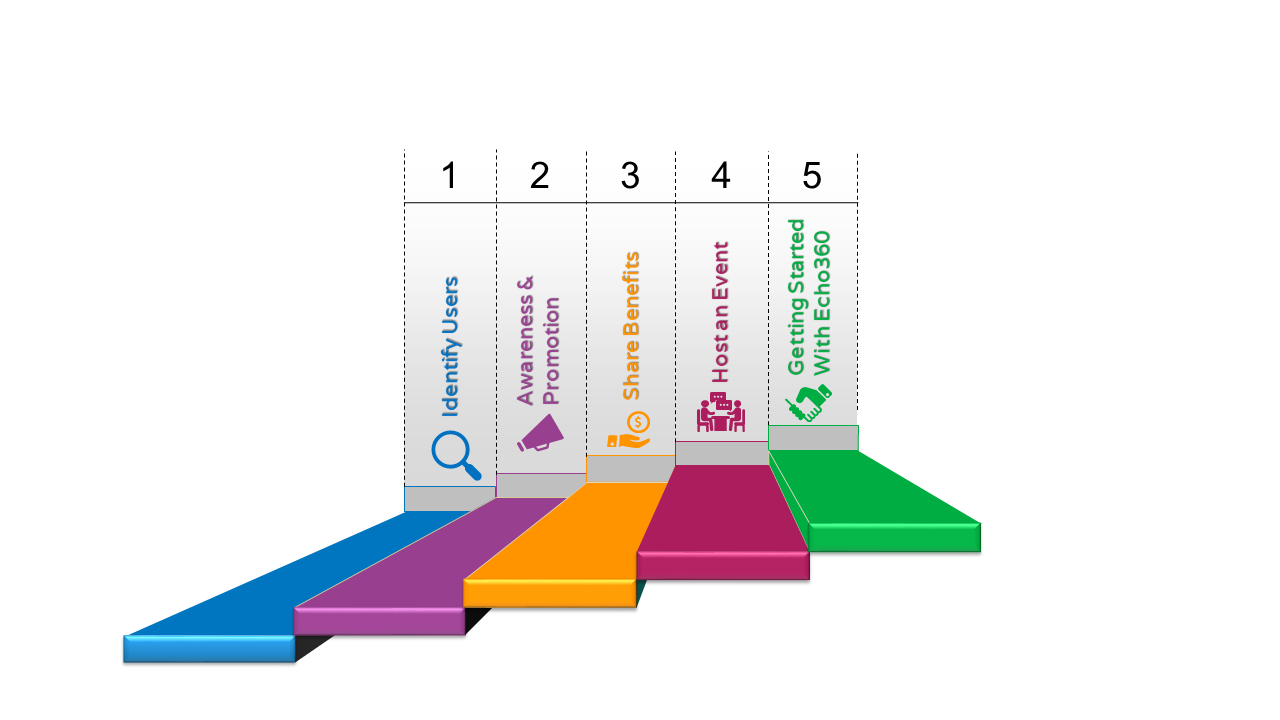 The first step in encouraging faculty to implement EchoVideo into their courses is to let them know what EchoVideo is, how it will impact their students through their course content, and how to get started! Feel free to use the resource tools in the 5 simple steps below or just grab what you need, when you need it, to supplement your campus technology programs.
Note: this program does not include training but we do reference getting started materials and documentation. If you are interested in learning more about our training offerings reach out to your customer success manager or account team regarding training needs. Not sure who that is, no problem. Just email us at support@echo360.com and we can get you squared away.