If you are having trouble logging into ExamView or you are getting an Authentication Failed message, see the troubleshooting steps below.
To use ExamView v11 and newer, you need a PointSolutions account. Don't have one? See Signing Up for a PointSolutions Account to Use ExamView.
Email Address
Check your email address to make sure that it is entered correctly. That includes making sure you are using a period and not a comma for .com, .edu, etc.
Check to make sure that there are no additional spaces before or after your email address.
Email address with no extra space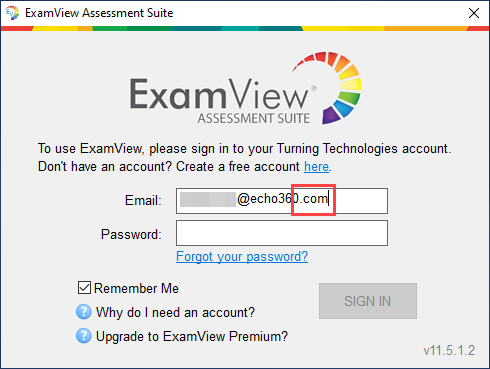 Email address with an extra space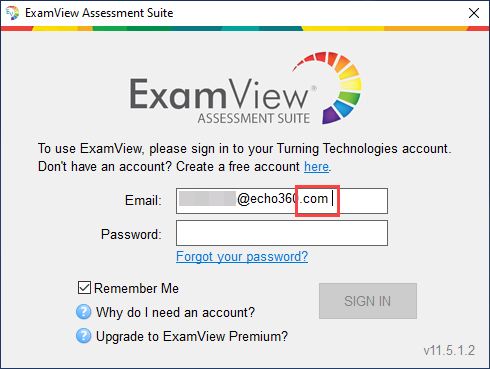 If there are additional spaces, delete them and try logging in again.
Password
Passwords are case-sensitive, so make sure that you are entering it correctly. If you need to reset your password, click the "Forgot your password?" link below the password field on the login window.
Password criteria
Must be 8 to 255 characters in length.
Must contain 1 upper case letter.
Must contain 1 lowercase letter.
Must contain 1 number.
No special characters.
Non-Latin characters are not supported.