PointSolutions is designed to function on most computers; however, there are some basic hardware and software requirements.
Requirements for Software and Hardware
The following software and hardware specifications are required before using PointSolutions:
Microsoft Windows® 10 or later (32- or 64-bit)
Microsoft Office® PowerPoint 2010 or later
Local Installation of Microsoft Office®: 2010, 2013 or 2016 (32- or 64-bit; for PowerPoint® Polling and viewing exported reports in Excel®)
Microsoft .NET 4.5, SP1
2 GHz Dual Core Processor
4 GB RAM
500 MB hard disk space
1024 x 768 at 32-bit color or higher resolution, up to 150% DPI (up to 125% DPI for PowerPoint Polling recommended)
Standard USB 2.0 port (for USB-based hardware devices)
Ethernet or 802.11 compatible wireless network card
Adobe® Acrobat® Reader (for printing and viewing Help options)
An active internet connection (for initial account authentication, PointSolutions app usage (if applicable), and use of Cloud features)
Java™ Requirements
Java™ 11 Runtime Environment is required for PointSolutions (formerly TurningPoint) 8.9.7 and above for importing RTF, DOC, DOCX, and QTI documents and exporting reports to Excel and CSV.
After Java™ 8, Oracle has stopped releasing a dedicated Java Runtime Environment (JRE).  If you are on a Mac or prefer an Oracle Java version, we recommend downloading an updated Java™ Development Kit (JDK) from Oracle:
On Windows, we recommend using a JRE from OpenLogic:
To download the latest OpenLogic Java™ 11 JRE, select the appropriate Java version, Operating System, Architecture, and JRE, as shown, and then download the .msi file to install Java™ on your PC: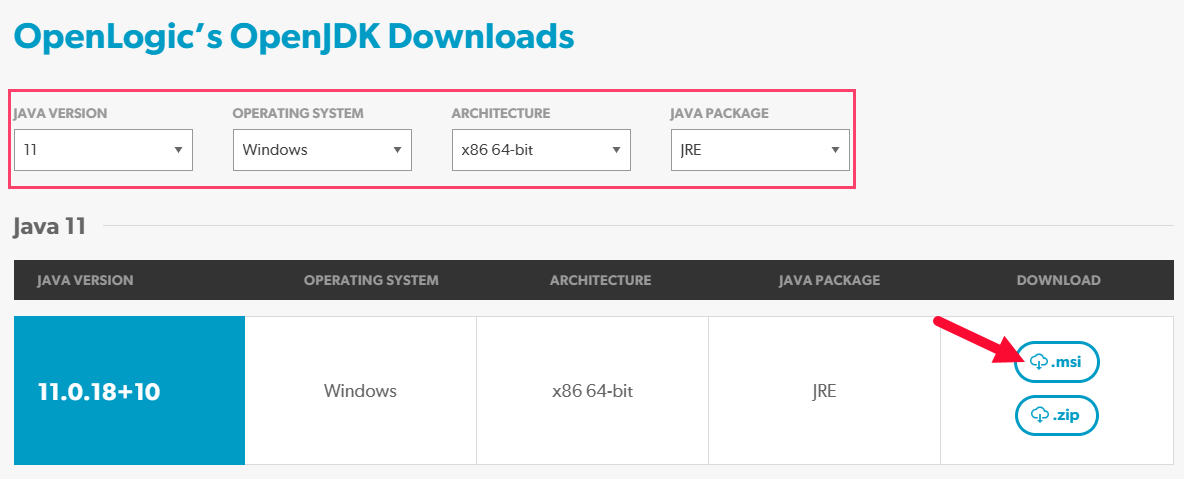 Compatible Devices
The following devices are compatible with PointSolutions:
The latest firmware versions for ResponseCard XR, NXT, and QT are required for communication between the devices and PointSolutions.
ResponseCard RF LCD (PowerPoint Polling and Anywhere Polling)
QT Device (PowerPoint Polling, Anywhere Polling and Self-Paced Polling)
PointSolutions app (PowerPoint Polling, Anywhere Polling and Self-Paced Polling)
PresenterCard (PowerPoint Polling and Anywhere Polling)